Name: Riley Wudel
From: Schertz, Texas
Grade: Sophomore
School: Samuel Clemens High School
Votes: 0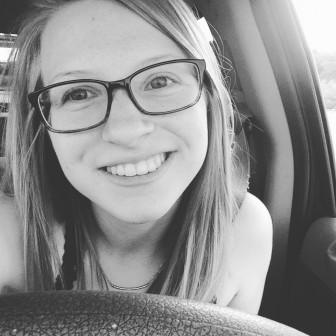 It's Not All
About Me by Riley Wudel

We didn't choose the Juvenile Diabetes Research Foundation, it
chose us. My family didn't even know about JDRF until I was 8
years old – that's when I was diagnosed with Type 1 (Juvenile)
Diabetes, and JDRF became a big part of our lives. Since 2008 we
have worked closely with them raising money at their annual events,
mentoring other families and participating in educational events.
Even when I was a
younger kid, I remember going to my old Pre-School to teach the
little kids about Type 1 Diabetes and reading to them and hosting a
"Kids Walk" with them. I've also helped my Mom at fundraising
events for our Walk team, and am now a Youth Ambassador for the
organization.
Volunteering
isn't always fun when it reminds you about your disease and how
you're different from others. That's been the toughest part of
it – but it's also made me realize that it's not just about me.
We work with them to help all people affected by the disease and
what we do makes a difference – that's what I find the most
rewarding.
Looking forward
in our work with JDRF, there's always the hope that a cure will be
found. That's the point of all of the work we put into it. That's
the ultimate goal. In the meantime, I have the opportunity to share
with others what having Type 1 Diabetes means, and how it can be
identified, and managed. I feel like we are definitely making a
difference by participating in JDRF's mission, and I really hope
that we'll reach our ultimate goal during my lifetime.