Name: Jaclynn Smith
From: Kalispell, Montana
Grade: 10
School: Flathead Valley Community College
Votes: 0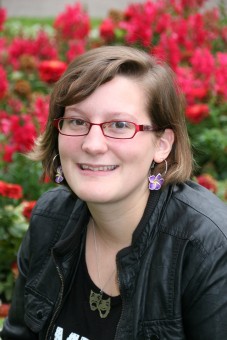 Keeping Care
I choose to volunteer by helping to promote the health and happiness in
the Flathead Valley Community, specifically aimed at the Welcov
buildings which are skilled nursing facilities. I like being able to
see new residents come into these buildings to get the care they need
and deserve and in a safe environment. Most of the residents are in
their old age, and it makes me feel good to see them happy and safe.
Unfortunately, because I'm so busy, I don't get to volunteer as much
as I'd like. When I can do things for the buildings, it's usually on
an odd day I have off or when it's specifically been planned for the
day. I love to volunteer because I like helping people. My
responsibilities have included painting the interior of the
buildings, walking along side the residents as we do parades through
town and keeping the public, residents and volunteers safe when it's
time for the annual haunted house that Lakeview Healthcare puts on. I
think the biggest challenge I overcame was starting out. I wasn't all
that into the elderly, until I volunteered to walk a 5K with them.
That was my first exposure, and I loved it. It was fun and I got to
see how happy the residents were. I now love to help the elderly. I
get the most satisfaction knowing I've helped to make them happy.
They deserve to be happy. They've lived a long and in some cases,
hard life. I can only help them in their old age.
I've learned to respect the elderly and to recognize all that they have
done to shape our beautiful world. I've learned I can make their
whole day just by giving them a smile. From here, my goals are only
aligned by being able to keep volunteering in the future. I plan to
attend college to get a business degree, and I'm hoping that'll leave
me room for being able to continue to bring smiles to the elderly. I
feel like my volunteering has brought me closer to being in tune to a
valuable asset this nations has.I feel this is 'forward-looking' for
me because it always reminds me that I need to keep volunteering. I
love it. I love making the older generations smile and happy. To me,
'forward-looking' is how I will be able to prepare myself for a
future where I can be successful. Volunteering is a great way to
start. I hope to bring attention to a great part of our society, and
to foster more appreciation for the wonderful people we have. Our
elders are so valuable to us. I hope one day, everyone I know
recognizes this. I know my volunteering has made a difference. And it
will always remain that way. I may not have made a national
difference, but it was still felt by the special members of my
community. It made them happy for a moment in time.