Name: Denal Bugata
From: Foster CIty, California
Grade: 10
School: Aragon High School
Votes: 0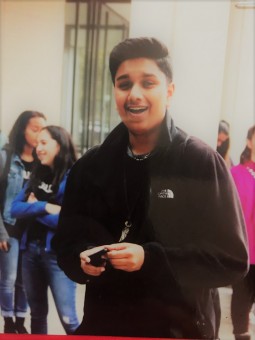 Hello my name is Denal Bugata and I am currently attending Aragon High
School. Throughout my life I have always heard the phrase, "kids
shape the future." At first I never thought much of this, but
lately I feel it very true to society today. When the current
generation dies, kids will grow up to take on the roles to change the
world for the better. That's why, every summer for the past 5 years,
I've volunteered at a small summer tutoring center called: Dreamers
and Thinkers, for K-5 in order to help educate the youth and make
sure that when they grow up, they will be successful in the future.
During my first summer there, I found it very difficult to work with kids
because of how they lose focus very often and refuse to do any of the
work because they find it boring and would rather have fun. I knew
that I would have to play by their rules and try to make work fun.
After some time I was able to finally get them to do work…with the
power of candy. I figured that everytime they get 5 pages done, they
would be rewarded with a piece of chocolate. I guess taking AP
Psychology really did pay off. What really gave me satisfaction was
seeing a very positive trend in their work habits. Many of the kids
who never wanted to work, actually found enjoyment in doing math
equations. Overall, I have learned from my volunteer
experience that many kids have the potential to succeed, it just
takes so effort to find their hidden potential and activate their
successful work habits.