Name: Madison Douglas
From: Lindstrom, MN
Grade: 10
School: Chisago Lakes High School
Votes: 0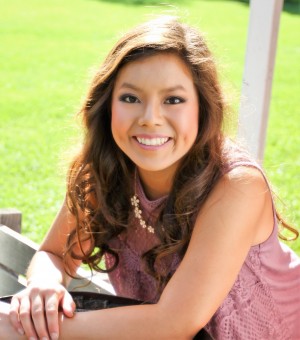 Dedicating anywhere from 5 to 40 volunteer hours per week for the past two years
has allowed me to grow in my passion of service tremendously. I
select a wide range of different activities to make a difference in
multiple areas of the community. Volunteering at my local hospital's
birthplace, playing the piano for my church's worship team,
traveling across the country on a mission to repair homes in
impoverished communities, donating time to tutor middle school
students, and manning the concession stand at high school athletic
events have provided a wide array of unforgettable service to both my
community and others'. The best part is seeing the reaction of
those served–a rewarding culmination of my efforts. Relatives
embrace and welcome a tiny newborn into their family, the
congregation joins in powerfully melodic unison, a family smiles
gratefully at their transformed home, a young student's eyes light
up as they understand a new concept, and the crowd erupts in a
deafening roar–tossing popcorn in the air–as the home team scores a
touchdown.
In June of 2016, I repaired homes in a central Alabama community.
Temperatures in the upper 90s, sticky air, and a blazing, cloudless
sky made for an uncomfortable environment. Laboring on the roof with
hot tar and scalding aluminum panels under the scorching sun became
unbearable after only a few minutes. I was beginning to feel
lightheaded, dizzy, and extremely overheated. Trouble drilling the
screws into the panels kept me on the roof for about half an hour
straight. The final task on the home, however, was eventually
completed. The weeklong home project was complete, and the resident
couldn't have been more ecstatic. It was challenging and taxing,
but the labor had been worth it.
I've gained self-confidence through my volunteerism; I'm willing to take
charge of a group or interact with people who were strangers to me
moments before. Developing multiple responsibilities and commitments
has taught me to work hard until the job is done. Volunteering has
shown me that each individual has a unique story to tell, and serving
many different people under many different circumstances has allowed
me to recognize this fact. I've found a pure motivation to serve.
The growth and learning I've experienced will serve me well in the
future. As an aspiring doctor, serving other people and developing
comfort and passion to do so has built an important foundation to
start my career upon. This is 'forward looking.'

            Helping one seventh grader understand the concept of algebra could be the
turning point to achieving high success in every math class they take
from that point on. That student could then help someone else
understand, and the ripple effect continues. I can inspire and teach
the people around me, and those people can do the same. If I touch
the people around me enough to make them want to do the same for the
people around them, my volunteer services will continue making a
difference long after I'm gone.