Name: Kassidy Carow
From: Grayson, Georgia
Grade: 10
School: Grayson High School
Votes: 0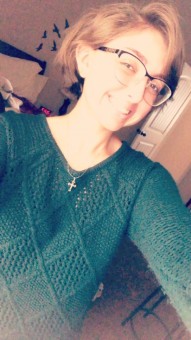 "No individual has any right to come into the world and go out of it
without leaving behind him distinct and legitimate reasons for having
passed through it." –George Washington Carver
Having the opportunity to leave an impact on others is what defines
volunteerism. Leaving an imprint in the world is inevitable, but how
we want to leave it is up to us as individuals. By choosing to help
others in our daily lives, it brings so much significance into the
world.
As an active volunteer for Agape Hospice I oversee the care, comfort,
and giving companionship to those experiencing end of life care. I
visit with patients who have six months or less to live. Prior to
volunteering at a hospice, I volunteered at food banks, toy drives,
Alzheimer homes, and through school events. I was helping others, but
I felt my impact wasn't felt through what I was doing. Deciding to
choose something more permanent and impactful on others was such a
blessing. It has given me the opportunity to share my love and my
care to others in a more personal approach. Doing hospice has had its
difficulties and benefits. Losing a patient is hard after
establishing a relationship with them. But knowing that within their
last few months I was able to give them joyful memories means so much
more. I have learned that within our short time on this Earth, we
leave our marks on others good and bad. Hearing the patient's
stories and what they remember is heartwarming but it makes me strive
to leave a legacy that I would be proud of. Hearing Mike Smith, a
motivational speaker explaining his life story to me and what he has
to say about legacies has changed my perspective on life. Instead of
going through the motions, make something of your life, something
that helps not only yourself but most importantly others.
When I am older, I plan to be an emergency nurse. Volunteering at a
hospice has taught me some things about the medical field but there
is more to it. Emotionally caring for a patient is what is included
in the job of a nurse. It is often forgotten and neglected. Making a
difference in other's lives will always be remembered, even years
from now. A simple act of kindness is not forgotten. Yes, the
audience I associate with unfortunately pass, but I want their last
thought to be of the kindness strangers have shared and the kindness
of the love they shared too. Being involved with leadership at my
school and church has opened my eyes to so many new possibilities. I
once viewed the world as a selfish and dark place. After being with
patients and involving myself with my church it has made me realize
what life is all about. Life is beautiful, simple as that. Treasure
it and give it all you got because you never know when it can be
taken away.