Name: Ashton McGinn
From: Sedgwick, Kansas
Grade: ashton.mcginn5@gmail.com
School: ashton.mcginn5@gmail.com
Votes: 0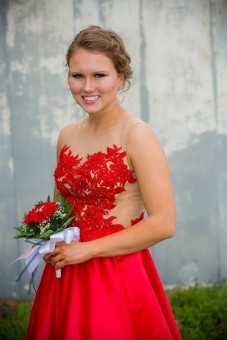 Community
service is something that has always been interesting for me. I love
to help others in need or anything that will help benefit someone
else. I have done a variety of community service projects, but the
one that I have seen the most benefit from deals with a group I am in
called LEGIT, which stands for Leaders Encouraging Good Intentions
Together. Through this group, I have been able to show leadership,
faithfulness, loyalness with tasks I am going to do, hard work,
dependability, and do well with not just engaging with students my
age but engaging with younger students as well. The main objective of
this project is to prove a safe space for students in high to go
after Friday night sports events to help them matter a better
decision than going to do activities that can lead to bad
consequences. This is something that we try to do for every Friday
night sporting event that is home. The role that I do deals with
providing activities and doing the best that I can to get students to
participate in this event we call "overtime". It is something
that I try and further explain by talking to students about it so
they feel safe and want to live above the influence as well. This is
something that has been going on for a long time, but I have been in
this group for four years and have put forth my best effort to make
this something even better.
This
was a very big goal that I wanted to accomplish with this project.
There were a few items that I wanted to accomplish with this, but the
main objective that I had for this project was to provide a safe
space and place for teenagers and high school students to hang out
and eat some nourishing foods as well as have safer activities to do.
These activities include playing basketball, volleyball, nine square,
fear factor, board games, table tennis, and movie night. This is a
group that works very hard and has ideas with what they want to
accomplish with "overtime" and does everything that they
can so that the goal is accomplished. The other main objective I
wanted to accomplish with this was having students in high school
decide that they want to live above the influence of drugs, alcohol
and other events, and go do something on a Friday night that would
help shape them into a stronger and more rounded person.
Along
with that, one of the obstacles that I have come in contact with have
to do with the number of people who show up, because they want to do
activities that may not be as safe. Some students do not understand
the real consequences and need to be better informed. To overcome
that obstacle, I did the best that I could to encourage students to
come and participate and enjoy life without being under the
influence. Talking one on one with students about their life and
making the wiser choice was also very beneficial I found.
This
is a project that has actually decreased the amount of underage
drinking and drug use in my school due to providing a safe place and
a fun environment to spend time with your friends after a sporting
event. This is something that has made a big impact on the students
and has helped them to have a better mindset towards life and their
decisions. In addition, the way that this project can be in effect
even if I am not in the community is through having younger aged
students in the group continue this program. If the other students in
the group continue to work hard and provide a safe place to hang out
after sporting events with friends on Friday nights at "overtime",
then there will still be a low rate of under age drug and alcohol use
in the school. This will also continue to help shape each student
into more rounded individuals and help them make proper decisions
throughout their entire life. All it takes is determination and hard
work from someone to continue a job and to do it well.
This
is something that has made a really big impact on my school and my
community and has really shaped their lives as well as mine. So, I
think that maybe it is something that I could bring with me to
college. Having a group like this to provide a safe place for college
students to go after weekend sporting events and have fun without
being under the influence could really benefit them as well. I think
that if college students were not under the influence, especially
underage college students, they would be able to focus better on
their future job careers as well as be able to build stronger
relationships with professors, advisors, friends, and family members.
Providing that safe space can also be protection for students who
might be a target for unwanted predators. LEGIT has really taught me
so many helpful aspects of life as well as help me develop into a
more rounded person and having this at a college level with the help
from some other students to help get it off the ground would really
benefit other college students to be able to become more rounded as
an individual as well.