Name: Mykhara Robinson
From: Hampton, Virginia
Grade: High school Junior
School: Hampton University
Votes: 0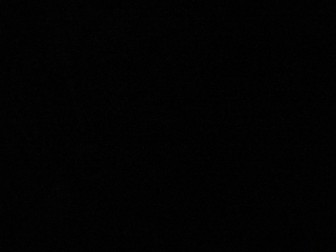 Mykhara
Robinson
Hampton
University
ID
Number: 00429772
Phone
Number: 609-225-2845
The
seriousness of poverty in the world is greatly underestimated. As
someone who has helped raise her sibling along with her grandmother
out of all people should understand that. Volunteering in the soup
kitchen in my neighborhood (Atlantic City rescue mission) this year
has definitely made an impact on me. From the feelings that I had
giving a helping hand there, to nursing homes where I helped pair
shoes to send to Africa at my church (Second Baptist Church). Every
month, as the president of my high school's Interact Club, I get the
Board of Education to approve of us going to my communities Homeless
Shelter where we help prepare and serve food. I was also the
president of the National Honor Society, and we collect can tabs to
help pay for treatments for Cancer Patients. We would run flood
drives, book drives, and we collect toys around the Christmas
holidays. As a resident, I make it a priority to help better my city.
Every summer since I was 14, I have volunteered at my communities
Police Athletic League as a Camp Counselor. Being a camp counselor
this summer has allowed me to help keep the youth away from the gun
violence occurring in my city today. Young black females, males
especially have the most elevated homicidal rate. Homicides involving
guns in my community has become dismal. Handguns has become the
leading cause of death for black males. I believe that in order
reduce the environment of fear and achieve the greatest reduction in
the number of weapon-carrying youth, you must start to speak
positively when they are young. You must encourage them to put their
energy, and there minds to things that will have a positive effect on
their lives. My mother served in the army for 6 years, and was
released on honorable discharge. She suffers from PTSD so with this,
I have never been able to have a real relationship with her. Most of
the children at the camp were just like me, being raised by someone
other than their biological parents. Some facing physical, or even
verbal abuse. They have a lot of anger in them, and they do not know
how to express all of the emotions so they turn to violence. Most of
the children are unaware of the consequences coupled with a tendency
to respond to situations with the thought that violence with solve
the problems. Programs should be available to high-risk youth between
the fifth and sixth grades, when violence-prone attitudes appear to
increase and become entrenched. As a Camp Counselor, I have a chance
to talk to all of the children about things that they are usually
afraid to talk about. Although it is only from June to August, the
little things can make a huge difference.