Name: Haley Vemmer
From: Decatur, IL
Grade: 11
School: Millikin University
Votes: 0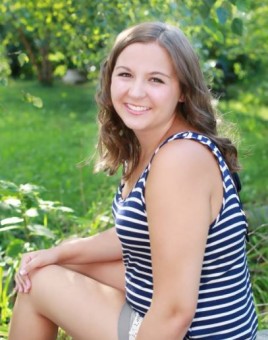 Volunteering can lead to a variety of life changing experiences if
one lets it. For me, two distinct volunteer experiences have been
particularly impactful in my life. The first of these experience is a
group to which I belonged in high school called Gather.Give.Share.
The other experience was my participation at an event on my college
campus called Box City. These events provided me with new experiences
that changed my outlook on various aspects of the world around me.
Gather.Give.Share
is philanthropic giving circle for local high school students with
the goals of educating young people about various needs in the
community, as well as helping people in the community. The group
raises money for various non-profit organizations in the community,
and each member of the group was responsible for raising a certain
quota to contribute to the group's goal amount for the year. I was
a member of this group for three years, and we usually met once or
twice a month for a couple of hours. Each year that I belonged to the
group, the selected focus area for the group's grant was children.
We voted on the focus area as a group, and always chose children
because we felt that it was the most relatable focus, as we were
still young ourselves. This group taught me about many of the issues
facing some of the children in my community, and opened my eyes to
extent to which these issues affected others in my community.
My other
experience, Box City, is an event where people sign up to spend the
night outside and experience homelessness first hand. My school
partners with a local soup kitchen and The Salvation Army to put on
this event. Volunteers from these organizations came and talked to us
about the homeless population in our community, and put on a
simulation to teach us about the various resources available to
people in need in the area. During this event, we were given supplies
to build shelters for the night out of boxes, which we were told is
often a luxury for many homeless people. The biggest challenge I
faced was the below-freezing temperatures that night, which we were
subject to for more than fourteen hours with only shelter from the
boxes and the warmth of fires in burn barrels. The following morning,
The Salvation Army brought in several of the men they help to share
their experiences with us. I learned about how people end up
homeless, what it's like to be homeless, and what others can do to
help the homeless.
These experiences
taught me a lot about the issues faced by others in my community, and
what I can do to help the people affected by these issues. I hope the
giving circle continues to be a staple in the community, and that the
Box City event continues to be a tradition. I hope that people will
learn from these experiences and continue to help those in need
without judgment.