Name: Tessa Kelly
From: Blaine, WA
Grade: Sophmore
School: Blaine High School
Votes: 0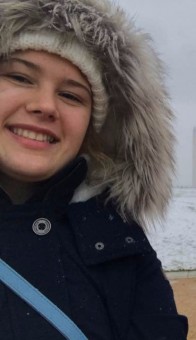 My
fondness
of service blossomed the summer before my freshman year when I went
on my first mission trip to Shaw Island, Washington. Working on
projects for nuns through my church made me realize my love for
helping others. Since then there hasn't been a summer where I
haven't gone to Shaw.
One
of my other favorite summer activities is working with the Blaine
youth soccer program. Being one of the coaches for their camp for the
past four years has been an incredible experience to see the
improvements that ten year olds can make and their drive to become
better.
During
school I work in clubs like the Honor Society to do projects like
planning a toy drive for the Seattle Children's Hospital. Being the
president of the National Honor Society this year, I will make that a
new tradition. However as a club, our goal is to coordinate projects
to support education and holding fundraisers for third world
countries where education is not as accessible as in most American
communities.
A
more recent leadership role came along when a woman at my church–the
adult coordinator for community meals in Blaine– asked if I would be
the student coordinator for the high school; I contentedly accepted.
Since September I have helped two to three times a month to serve
food, bus tables, and clean-up the venue.
Helping
others gives me great love and joy, it's something I will continue
throughout my life wherever I go.