Name: Monique Tyra Edward
From: Lawrence, New Jersey
Grade: College Sophomore
School: Rider University
Votes: 1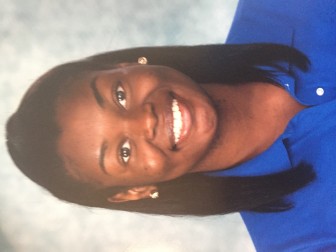 Little
Actions Change my Community
"Life's
most persistent and urgent question is, 'What are you doing for
others?'" As a young girl growing up in the Virgin Islands, I
wanted to do more for the less fortunate in my community. As an
active member of my school's National Honor Society (service being
one of the four pillars of this organization) and the President of my
church's youth group, Our Lady of Mount Carmel Catholic Church, I
try to embody service by improving my community.
In
high school, I actively serve as the vice president of my school's
National Honor Society. We held many events, such as poetry slam
about civil rights. The proceeds went to our sister school,
Namasagali Primary School in Uganda, which helped them purchase
educational supplies for their students. This event brought awareness
to my school and community not only about the civil rights movement
but also about educating the less fortunate people in Uganda.
Additionally, the National Honor Society raised money for Namasagali
school by making jewelry from paper beads the Ugandan families
crafted to sell in the Virgin Islands.
Martin
Luther King said, "I have the audacity to believe that people
everywhere can have three meals a day for their bodies, education,
and culture for the minds and dignity, equality and freedom for their
spirits." My church serves food to the homeless twice a week,
and during the summer, I volunteered to help cook and serve the food.
St. John is unique in that we all know who needs assistance. For
example, if someone does not show up for food, we would search for
him or her. We try to treat these individuals with dignity, and the
church provides them with showers.

The question is posed, "How
would I change my community for the better?" I would encourage
community participation in my endeavors. As a college student in New
Jersey, I go back to the Virgin Islands every summer and Christmas
break. During my break, I make time to help with the soup kitchen a
few times a week, to clean the church once a week, and to participate
and raise funds for Relay for life annually. Since I am not on the
island all year round, I encourage other youths I mentored in youth
ministry to actively participate in community service like I did.
Seeing so many less fortunate people around influenced me to make a
change in my community. In high school, I helped 100 students pay for
schoolbooks and other fees. Presently, I have a goal to ensure that
the homeless people on St. John will have a shelter and three meals a
day by continuing to provide my time to cook for the people in my
community.