Name: Shannon Mary Carr
From: Allen Park, Michigan
Grade: Sophomore
School: St. Frances Cabrini High School
Votes: 0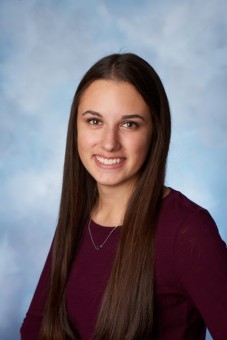 Shannon Carr
Looking Forward into Therapeutic Riding

Volunteerism is a rising need in today's society and where there is a need,
there is also a need to respond. In order to do one's part in this
response, you must first decide where you will volunteer and why you
are doing so. I am an active volunteer at Therapeutic Riding Inc.,
also known as TRI. TRI is a nonprofit that offers horseback riding
lessons as a form of therapy to people of all ages with many
different disabilities. I chose TRI because I was motivated by my
dream of becoming a Therapeutic Riding Instructor and because of my
experience helping teach religious education to kids and teens with
special needs. After gaining experience teaching religious education,
I was driven to continue to help those with disabilities but in a
different way that includes my sport of horse riding. I started
volunteering here in April of 2016 and attend every Saturday from 9
am until 1 pm. My official title at TRI is Sidewalker and Mounting
Assistant. A Sidewalker is there to walk on either side of the horse
and help the rider with anything from enforcing instructions to
physically holding the rider on the horse. This means you must be
able to run alongside the horse and hold your arms above your head
for an hour at a time. As Mounting Assistant, I am responsible for
helping with the different mounts and dismounts; these mounts depend
on each rider's ability. For example, some riders need help with
lifting a leg to the other side of the horse, but others need to be
completely lifted up onto the horse because they cannot lift
themselves. The most challenging part of this is seeing the riders
have a bad day, which can include outbursts and thus having to do
emergency dismounts. No matter how many challenges I face at TRI, the
benefits of seeing the rider's smiles, seeing them accomplish the
once "impossible," and meeting so many amazing people. I have
learned many things at TRI but the most important thing, is that I
have learned not to take anything in life for granted.
Moving forward from TRI I plan to use everything I have learned from TRI as
a base for starting my own career as a Therapeutic Riding Instructor.
"Forward looking" to me means that the benefits of my work are
always in sight, and I use that to move forward positively in all
that I achieve in life. I hope to raise awareness about the need for
Therapeutic Riding in society and also increase chances for the
disabled to continue accomplishing the "impossible." If I could
come back and see how my volunteer work has made a difference, I most
definitely think I would be pleased to see how I started with my
volunteering and be able to look at my career and compare them side
by side and say, "I saw the need and I filled it."