Name: Gabriella Isabella Villegas
From: Berkeley, California
Grade: 11th grade
School: University of California, Berkeley
Votes: 0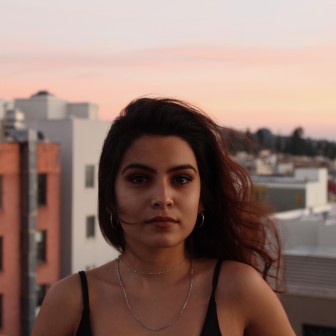 Forward
Looking
I
did not have the typical uprising within volunteerism as most did. I
joined Day One, a grassroots non-profit organization through their
branch off summer school created due to Pasadena USD's budget cuts.
I was enrolled at SKILLZ going into eighth grade because of extremely
poor grades and behavior. The passion the people at SKILLZ had, made
me give them my attention; the same people worked behind the
non-profit Day One. I ultimately joined Day One at twelve years old,
unaware of what immense impact it would have on me. I did not choose
to join Day One, I believe Day One chose me; they chose to believe in
me. Day One provides culturally sensitive and high quality public
health education, intervention, policy development, and environmental
protection efforts, with a focus on low- income and at-risk
communities. Per year I volunteered 120+ hours. Through
volunteering at Day One I have learned that the best way I can help
my community is to become my best self. How does one become their
best self? By pushing themselves to become vulnerable, confront their
fears, step out of their comfort zone, and expect greatness of
themselves and those around them. Through volunteering I've learned
to collaborate with other organizations, partner with other student
groups, and come together to make great things happen. From serving
as a summer school facilitator, to planning an innovative placemaking
project by activating a high risk, crime inflicted park by
transforming it into an urban beach for our disenfranchised
neighborhoods. By pushing myself to be my best self I have helped
disadvantaged families see the potential in their children and the
neighborhoods that we live in. To help them imagine what that old,
abandoned used lot can become. To harness our power as a youth body
by hosting a toy drive that results in us helping 500 plus low income
families. Being my best self has taught me that there are no limits
to what a small (or large) group of passionate people can create. I
have been working on myself-a direct result of my volunteerism- since
I was 12 years old. By pushing myself out of my comfort zone I have
helped promote healthier living, facilitate sessions on drug
prevention, develop program branding, give public testimony, conduct
healthy cooking demonstrations, develop newsletters and inspire other
students like myself to get involved. The most difficult part of
volunteerism, for me, has been realizing that you cannot help/get
through to all. However, realizing that helping just one person is a
significant impact has ameliorated that challenge.
My
volunteer efforts are "forward looking" because they look towards
a brighter future, one that is pleasing and livable. I seek to foster
empathy in myself and all through my volunteer activities. In about
thirty years I believe the change I have made in my community and its
people will be evident through the spaces we live in, and how the
people I have impacted act.