Name: Julia DeMartino
From: Farmingdale, New York
Grade: 10th grade
School: Farmingale High School
Votes: 0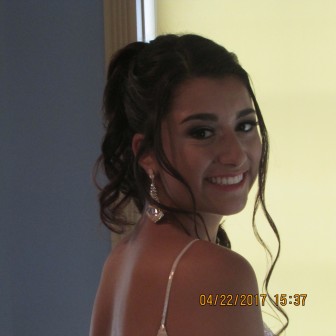 Each
Saturday, I begin my day by jumping in a freezing cold pool with a
smile. Two hours of practice, followed by three hours of work, and I
am transformed into a shivering, pruned version of who I once was.
However, I stay submerged in the ice water voluntarily for two more
hours afterwards, smiling from ear to ear, thats when Splash begins.
Splash is a program started by an alumni from my Varsity Swim Team.
For two hours each Saturday, the pool is transformed into a place
where differences don't matter, and the joys of swimming can be
heard in giggles and splashes.
At
Splash, volunteers come to work with special needs children, teaching
them how to swim. This program immediately resonated with me
personally. I have always held a great desire to help those around me
and have worked with special needs children in other programs through
my school and public library. In ninth grade, I began volunteering
two hours, each week. I soon became the volunteer with the most hours
and gained an elevated status as coach beginning my second year in
the program. I was honored and ready to take on the responsibility.
Being a coach meant I was responsible for 5 children during O'Splash,
where children were trained for the Special Olympics.
There
is always challenges when working with children who are
neuro-divergent. There is a constant need to think on your feet, be
aware of triggers, and to be adaptable in any given situation. I am
often paired with the 'Black Dolphins' -or the children labelled
'Difficult'- due to my capabilities to work with them and keep
them smiling. Each time one of my buddies blows a bubble or kicks his
motorboat legs, I well up with pride at their accomplishments.
By
volunteering, I hope to better the lives of these children, giving
them experiences they otherwise would never be witness to. Swimming
is such a huge factor in my life, I want to share that with those who
may not have been able to learn how to swim without this program. I
also accredit this program for helping realize my passion for helping
others. Splash has led me to the path of nursing which I intend to
follow in my future studies. I am so thankful for having such an
amazing program in my community and for all I have been able to give
to it, because it has given me so much more.