Name: Ahdache Phifer
From: Concord, NC
Grade: Sophomore
School: Cabarrus-Kannapolis early college high school
Votes: 0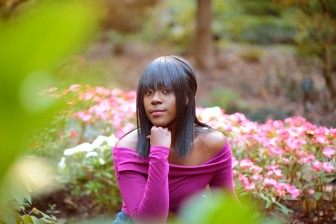 My
Name is Ahdache Phifer. I am a high school senior at
Cabarrus-Kannapolis Early College. While being at ECHS you can see
the impact that volunteering has on our school. In fact, every year
in October we set up a day of caring where we go and serve the
community. As a senior we are required to have a minimum of 10 hours
of community service per semester. At first, I was stuck on where to
volunteer until my friend told me that I should volunteer at a
school. This was one of the best decisions I ever made. Every Tuesday
I go and tutor first graders. Although I've only been going for
about a month you can see the impact that I made on the kids by
having the patience to help them learn something they been struggling
with. However, with every task comes challenges my biggest challenge
I would say is trying to be their teacher rather than their friend.
Sometimes it is hard for me to be strict with them, but you got to do
what you got to do to get the job done. Just recently another teacher
saw how good I was doing, and wanted me to teach her kid as well
which makes me feel proud that I am making an impact. I plan to stay
until the end of the school year, so I can see the kids grow to their
full potential before I leave for college. What I learned from
volunteering at a school is that I can see myself being a teacher,
and I think that is something I want to major in.
Forward
looking to me means planning. I plan to do that by majoring in
Elementary education. I want to show the kids that they can make a
difference in this world. I want them to spread kindness even if
there's hatred I do think my volunteering will make a difference.
The kids will always remember me as the person who helped them when
they were struggling, and hopefully that will teach them to pay it
forward.