Name: Cambyl Schry
From: New Castle, Pennsylvania
Grade: 10th
School: Shenango High School
Votes: 0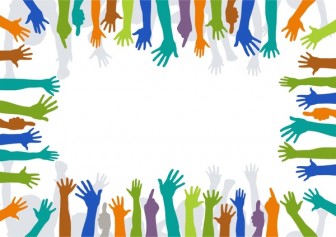 Oscar Wilde, a brilliant man, once wrote the words, "the smallest act of
kindness is worth more than the grandest intention." About a year
ago, my aunt told me a story about a time she went shopping for
Christmas presents at Target. When she went to pay for her $300 worth
of gifts, her card was declined in the middle of a huge rush- not
even because of money, but a problem with her account.. Overwhelmed
with distress, she tried swiping over and over again, but it would
not go through. In the midst of this, a small man came behind her and
swiped his card, paying for all of the items. When she asked for his
address to pay him back, his only response was, "Merry Christmas"
as he walked away. As I heard this story, tears welled in my eyes
making me realize I want to be just like that man. I want to save
people in times they truly need it and do it without anything in
return.Thus, I started my plethora of volunteer jobs. I first headed
to the Lawrence County Crisis Shelter, which is a home for all men,
women, and children in abusive relationships or unfit homes. Here, I
washed about every window of the large complex and built a fit
playground for the children while meeting people with some incredible
stories. It was hard labor, but made me realize how truly blessed I
am to have a roof over my head. I loved seeing the smile on the
children's faces; it made it all worthwhile. After this experience,
I helped in my school's annual blanket drive. A few of my fellow
peers and I build massive boxes, and transported them to our
elementary school. Within a week, we raised about 500 blankets. After
these were all collected, we traveled to a big warehouse and sorted
all the blankets. Shelters from all over the county came to haul out
huge bags of blankets. Hearing the words, "these blankets are going
to make these people's day," brought astounding happiness to my
heart. I made someone's hard life just a little bit better that day.
Although it may have only been a little, every bit counts. As I go
through my high school career, I strive to achieve the goal of being
a clinical psychologist. My dream is to help people, and through this
occupation, I may do so. Volunteering has taught me to always count
my blessings when I wake up in the morning. As much as I may
complain, I am blessed to have a home to live, clean water, food, and
love and support all around me. I want to give people these safeties.
If I were to look back, I unequivocally have made a difference. I
supplied the needy with necessities and put a smile on someone's
face, which is, to me, the best repayment I could ever have.