Name: Marissa Steiner
From: Springfield, NJ
Grade: 10
School: Jonathan Dayton High School
Votes: 0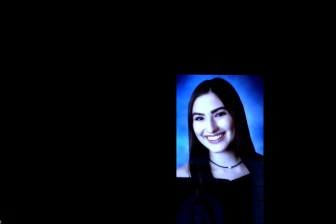 From a young age,
my parents taught me that one of the best things to do with my time
was to spend it volunteering and helping others. As a typical kid, I
didn't think much about what my parents said, but little did I know
that community service would become something I am so passionate
about. From organizing the New Jersey Promise Walk for Preeclampsia,
to volunteering at Children's Specialized Hospital, to being the
President of my youth group, I have always known that I want my
actions to benefit others. Volunteering within these many groups and
places to give back to my community means the world to me! Whether
it's a slow, short week with only 5 hours, or a busy, hectic week
where I put in 15 hours or more, everything I do, no matter the time,
makes a difference. I have embraced the mindset of giving to others
before yourself. It is an amazing thing to give your time to make the
lives of others better. Not only do I feel great while volunteering,
but I also come out of each experience having learned a new lesson
from the people around me. Whether it is to keep fighting as hard as
you can for your life or never giving up in order to regain the
ability to walk, I always remember the people I have influenced, and
how they have influenced me. Volunteering isn't about counting
hours. Volunteering is about others; the term "others" referring
to whoever you positively affect by doing something that is
appreciated and out of the goodness of your heart. Whether it's a
soup kitchen, a hospital, or even a toy drive, I believe that if you
open your eyes and heart up to the world, the world will return the
favor.