Name: Aliyia St. John
From: St. Thomas, Virgin Islands
Grade: 10
School: Antilles School
Votes: 0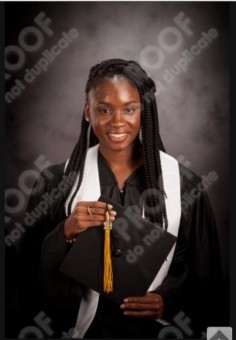 Making a Difference with Every Small Deed
Helping
others is an important principle to carry throughout life. According
to Ghandi, "The
best way to find yourself is to lose yourself in the service of
others." I challenge myself daily to live by these words.
Giving back to my community and others are ways of me showing
gratitude to the place that groomed me into the person I am today. To
demonstrate my appreciation, I actively involve myself in tutoring,
beach cleanups, and helping the needy. I enjoy giving to others by
engaging in math tutoring. For me, understanding math principles has
been an easy concept to grasp. I have realized my strength and know
that everyone has different capabilities. When I am helping someone,
who is interested in receiving help, the joy and pleasure in seeing
them understand and their ability to do it on their own warms my
heart. Also, I feel satisfied knowing that I have put my all into
helping others. If it was me I would love for others to offer their
help.
Another service opportunity that I enjoy doing is feeding the
less-fortunate. I believe that giving unto others without the
expectation of receiving allows me to give much of myself freely. I
attend beach cleanups and recreational activities as another deed to
show my appreciation. After witnessing the devastation of two
category 5 hurricanes this September in the Virgin Islands along with
a number of other Caribbean islands and witnessing the walls of my
home uproot from its foundation, I now have a keen understanding and
perception of what it is to provide service to the community. I have
first-hand experience because my mother is a nurse supervisor at the
hospital and has dedicated countless hours during that critical
period. I may not always have the time to volunteer as I would like
to but I have the heart for it and with this love I am able to give
myself unto others mostly during school breaks.

The lack of support and encouragement from my counterparts may be the
biggest challenge that I faced. I am reminded by the satisfactory
feeling of sacrificing my wants for the necessity of others.
As a volunteer, I lose myself in the service for others, I am
discovering my values and passion as I provide such needed service to
humanity. This created an impression on me for future
generations. I think that my future career as an anesthesiologist
will allow me to invest much of my time to my community, my patients,
and generally the well-being of others.