Name: Grace Daley
From: Bethesda, Maryland
Grade: 10th
School: Holton-Arms
Votes: 0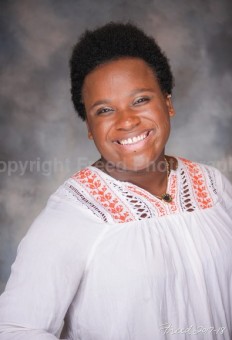 I
have chosen to volunteer at Chapel Forge Early Childhood Center
during their Extended School Year Program for the past three summers.
Chapel Forge's ESY allows students with disabilities to continue to
stay in a school environment for three weeks during the summer,
learning how to read, participating in physical education, and just
having fun. I chose to volunteer here because I love working with
kids and I hope to work with kids in my future career as a child
psychiatrist. I also chose to volunteer here because my brother went
to Chapel Forge when he was younger and he still remembers, 10 years
later, the teachers and volunteers that worked with him and how much
fun he had there. The lasting impact the people working there had on
my brother, who forgets literally everything, inspired me to want to
make a lasting impact or just bring a smile t kids' faces. I also
enjoy reading so I loved the idea of helping kids work on their
reading skills and sharing my love of books with them. I volunteered
for twenty hours per week. My primary responsibility as a volunteer
was as a teacher aid. I assisted the teacher in whatever they needed.
I played with the kids, helped get them from the classroom to the
lunchroom or to their physical education class, helped prepare them
for naptime, and assisted in helping in reading lessons. Occasionally
I also assisted in the office, performing various administrative
tasks such as going to each classroom gathering attendance.
One
of the biggest challenges and lessons I had to learn as a volunteer
was patience. All of the kids I worked with were incredibly sweet and
amazing to be around but as any other kid they did not always want to
listen and each child needed different individualized attention. It
could be easy to get frustrated because you wanted all of them to
just listen to you but I often had to take a step back, remind myself
to be patient, and then work with the kids individually to prepare
them for the next activity. Any difficult moments I encountered as a
volunteer were nothing compared to the immense joy I got from working
with the kids. Each kid was so unique and had their own amazing
qualities about them. It was so rewarding to see how happy they would
get when they mastered a new skill in reading, or performed a log
roll in PE!

Working
with these kids taught to appreciate the small joys and victories in
life, to have patience, and to treat each kid as an individual. I
learned that the stereotypes of kids with disabilities being
"difficult" or "trouble-makers" could not be farther from the
truth as they simply have their own individual needs just as any
other kid. I hope a made a difference in these kids life simply by
helping them achieve and reach new goals and bringing a smile to
their faces.