Name: Jalyn Beaty
From: Dallas, Texas
Grade: Sophomore 2015-16 Senior 2017-18
School: A.Maceo New Tech High School
Votes: 459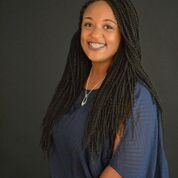 Helping the Homeless
My name is Jalyn Beaty and I am currently a senior at A.Maceo Smith New
Tech High School. My family has always emphasized the importance of
volunteering and giving back to the community. I remember collecting
toys and books to donate to children who were less fortunate for
Christmas at an early age. Since then, I have had the opportunity to
volunteer with several different organizations in and outside of
school.
I am a member of Future Iota Leaders (FIL).Future
Iota Leaders is the youth organization for Iota Phi Lambda, a
business sorority dedicated to civic and community service.
Through participation in FIL, I have learned for myself the
importance of giving back to the community.  Some of the
community service I have participated in with FIL has been collecting
shoes for the homeless and volunteering at the North Texas Food Bank.
My most memorable experience with community service and volunteering has
been with my youth church organization, Footsteps for Christ.
Footsteps for Christ has collected toiletries, water and backpacks
for the homeless. Not only do we collect the items, but we deliver
the items to the homeless population as well. Working with the
homeless population has reminded me that I should be thankful for the
things I have.  We often take for granted the comforts that we
enjoy in our homes.  We forget that there is a population of
people who do not share those same comforts. One Sunday while
volunteering we met Mr. David, a homeless man. Mr. David told us he
was homeless based on some bad decisions he had made in life. Mr.
David had quite the personality. He made sure other homeless people
had water and toiletries as well. He served others while we were
serving him. He was a shining example of what community service was.

I take pride in volunteering and helping people who are less fortunate
than me.  Doing community service has allowed me to impact the
people of my community and society as a whole.  Volunteering
gives me a sense of pride and accomplishment.  It is a great
feeling to know that I can positively affect another person's life.