Name: Kunal Kanwar
From: Edison, New Jersey
Grade: 10th
School: John P. Stevens High School
Votes: 0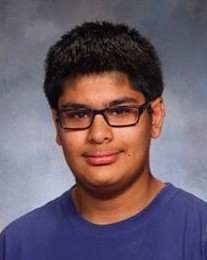 Picturing myself sipping coconut water at the edge of a beach while surrounded
by my cousins, was the only thing that got me through the last two
months of fifth grade. However, when I finally landed in India, I
soon realized my summer vacation was not my idyllic daydream. As we
loaded our heavy suitcases in my grandfather's jeep, my parents
informed me that we were visiting Siddapura, a small village on the
outskirts of Bangalore, for the next week.
Over the next hour, the traffic-filled highways slowly faded into narrow
dirt roads. When we arrived, we stopped outside a group of huts
surrounding a small structure, with a sign that read Siddapura
Government Primary School. I spotted school children donning ripped
uniforms running barefoot, playing a game of tag. As we entered the
cement building, I was shocked to see students lying on dirty floors
while writing letters of the alphabet on clay boards.
Five years later, I stood at the same site watching a new set of children
running outside, except this time, I had brought ten other volunteers
with me. In the years after first witnessing the dearth of education
in the village, my sisters and I had spent over 200 hours co-founding
a nonprofit called Must Educate. Our mission: to provide any child
regardless of background and financial position with an education.
Over the next year, we spent every weekend meeting various
corporations seeking out donations and sponsorships.
Through this process, we had raised in excess of seven thousand dollars in
order to build a fully equipped library with hundreds of books and
five computers. Upon arriving in India, our first stop was the
construction store where we bought items from paint to ladders in
order to start the project. Under the scorching India sun, we patched
up broken corners and decorated the interior of library with the help
and creativity of the students. Before the project was complete, we
brought new tables, chairs, black boards and school supplies to help
the children in any way we could.
I knew my work was well worth the effort as the children excitedly cut
the ribbon at the library's inauguration two weeks later.
Immediately, they all ran into the library and jumped in joy as they
realized that the old dusty prior structure was now just a memory.
            Through this experience, I realized that the desire to learn was universal;
it transcended any language barrier or limitation of the body.
Recently, I received a ten thousand dollar grant from PTC
Therapeutics in order to help me expand my global reach. Looking
ahead toward the future, I not only intend to build more libraries,
but I am excited to work with the UN which will allow me to introduce
technology to children from the dry deserts of the Sahara to the
rocky peaks of the Himalayas. I can leave a lasting impact. I can
bind it together. And I will eliminate, not hide, its gaps.