Name: Polette Garrido
From: Los Angeles, California
Grade: 11th
School: Alexander Hamilton High School
Votes: 0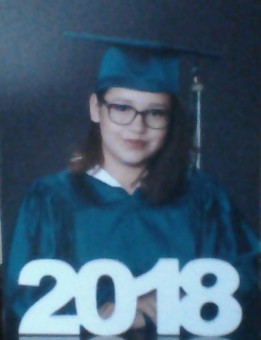 There were days that
the lights when off and couldn't be turned on because my dad
couldn't afford to pay the bill. He had to choose between the
property and divorce lawyers or the food in our household. This is a
problem that not only affects me, but thousands of people in my
community; Los Angeles has about 50,000 homeless people, and there is
a percentage of homeless teens that regularly having choose if they
are going to under a warm roof or food on the table. United Way of
Greater Los Angeles became an outlet to me, their vision being to
lower poverty in Los Angeles by preparing students from low income
households have a pathway to college. Their Young Civics Leaders
program provided me guidance, taught me how to campaign successfully,
and how much change I can truly make. With United Way I learned
about the advantages and disadvantages of the lowering of the A-G's
to a D or better, how community members can impact the school
community, and how as students we have power. When the 2016-2017
LAUSD district elections, United Way hosted three candidate forums to
inform community members, students, and parents in decisions that
affect the future of our generations. I helped my friends who were
moderators for the second forum to reach out to all our peers and and
community members to attend and learn. Homewalk was my chance to
serve others in one of the struggles I had gone through; Homewalk is
a 5k that raises funds and awareness for the epidemic of homelessness
and poverty in Los Angeles. The Young Civic Leaders raised $1,300
dollars by reaching out to our peers and families. I went classroom
to classroom promoting the event and recruiting, I was so passionate
that got 30 people to run with me.