Name: Summer K. Moskowicz
From: NSB, FL
Grade: Grade 10
School: New Smyrna Beach High School
Votes: 0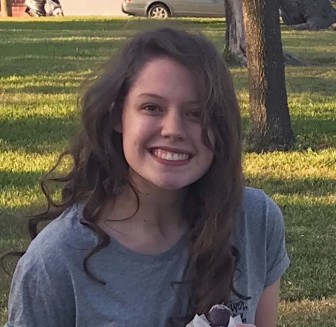 "My
Experience Volunteering."
By
Summer Moskowicz
Grade
11
When
I started attending High School for the first time in Sophomore year
I discovered our Interact club. Interact upholds the Rotary slogan,
"Service Above Self". Our club focuses primarily on funding
cancer research. I immediately knew this was the club for me. I'm a
cancer survivor twice over so I knew this was where I needed to be. I
attended the weekly meetings and volunteered whenever I was able.
Some weeks I would volunteer only an hour and others I would
volunteer up to 5 hours. This past school year, I was elected as a
secretary for our club. I handle any correspondence our club needs
and record the minutes for our meetings. I have spoken to our club
concerning my cancer battle and suicide awareness. The main
challenges I've faced have come from my health struggles and my
dual enrollment schedule hindering me. When my club partnered with
Rise Against Hunger we bagged several thousands of meals in a few
hours. I didn't take a break the entire time, but the happiness
that I felt afterwards was worth the work. I've learned that true
happiness can be obtained only through helping other people.
To
me, forward looking is when I start planning for my future of
volunteering. I have met with a manager employed at Rise Against
Hunger to discuss a possible future. I attended RYLA (Rotary Youth
Leadership Awards) in June 2017. I am signing up to volunteer
with the Red Cross, and I am starting to research the Peace Corps. I
want to raise awareness surrounding human sex trafficking, rape,
sexual assault, domestic abuse, mental illness, and suicide in our
local communities. If I were to look back on my current and/or past
actions in volunteering in the future I would say that yes, I have
made a difference. Yes, it would have been a small one, but that's
good enough for me. As Amanda Tapping says, "Little ripples make
big waves."