Name: Alexis Campuzano
From: Elgin, Illinois
Grade: 10
School: Elgin High School
Votes: 0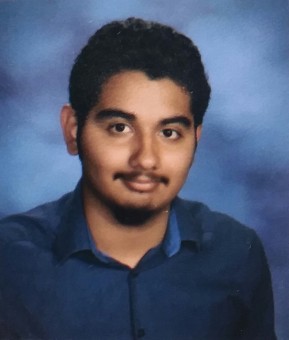 The first place that I have volunteered in was a program called Operation
Snowball which is an alcohol and drug prevention program that is done
mostly in Illinois, my group does this program in the middle schools
of our district. I volunteer as a co-facilitator (leader), there
would be about 5 groups of middle schoolers and for each group there
would be two leaders, our job is to have discussions with our group
about guest speakers that we have and also do fun activities with
them so they could interact more with others than them being quiet.
We do this about 4-8 times a school year but I go to meetings to
discuss what we should do for the next snowball and have other
discussions with the group so I still do a lot with them. I didn't
really choose this program, my mom signed me up to go to CGTI near
the beginning of my freshman year of high school, even though I at
first didn't want to go to it, later on I enjoyed it. After CGTI, I
ended up joining Renz, where we do the Operation Snowball, so I began
with disliking the program to me now enjoying it as well as going
back to help out as much as I can.
I have volunteered at CGTI and also Operation Snowball for about 50-70
hours each year with both of them combined, I don't have a clear
estimate because the times varies from time to time due to the fact
that for Operation Snowball, we end up cleaning up everything at the
school and checking if everything, including the rooms we used is
back to how we originally saw it, and for Operation Snowball, I have
been mostly a participant but then I was a PALS (participant with
advanced leadership skills) and had to help out with a few tasks as
well as helping with my community group since me and a friend have
been the longest members at the time.
The satisfaction I had from volunteering here was near the end of the
Snowball, there have been many times that I have seen many of the
students enjoying everything, and once it all ended they were saying
how they wished that it was longer or if they could make it longer.
Even though most if not all of them began the day there seeming to
hate it and wanted to go home, they later loved it and wanted more
fun. Which makes me happy to see them later in the next Operation
Snowball.
I have learned a lot overall thanks to the Renz and Operation Snowball,
I learned more on communicating with others and also on how to be a
leader, I also learned how to make friends and many other things. The
same goes for CGTI, being there was a fun thing overall and it made
me the person that I am now,