Name: Precious Bryant
From: Baltimore, Maryland
Grade: College freshmen
School: Morgan state university
Votes: 4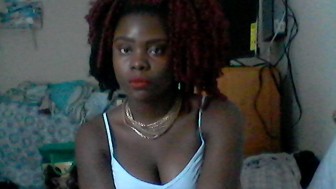 MY IMPACT IN THE WORLD
I have chosen to volunteer at the Callaway elementary school in
Baltimore, Maryland in helping the children stay active after they
are done with classes for the day. My major responsibility is to
engage them in extra -curricular activities like running track,
cheerleading and flag football. I also help with their homework. The
reason I chose this is to contribute to the reduction of the rate of
child obesity. Child obesity is fast becoming an epidemic in the
United States and it is very alarming. With children getting addicted
to television, phones and computers from a very young age, they do
not engage in any activities and thus gain unnecessary weight. They
need to get used to the active life from childhood so that it will
not turn out to be an issue later in their adult life. I volunteer
as an assistant coach for 12 hours per week, every week.
My biggest challenge was getting the children to pay attention to me and
get involved in the activities when I first started. A lot of
children are restless especially when it came to doing their
homework. They would do everything else apart from settling down and
facing that homework. Things like running around, playing with their
friends and even just asking random questions. When it came to the
sports, some did not want to participate while others were excited
but wanted to skip all the rules involved. I had to get to know the
children more in order to know what style of coaching worked for
them.
Despite the challenges at first, I got satisfaction from helping the Callaway
children. The highlight of this was seeing the children finally
understanding what was going on and participating accordingly. They
happily finished their homework and then engaged in the different
active options. I was so happy to see smiles on their faces.
One thing I learnt is that a lot of these children actually wish to
participate in one activity or another but they do not have anybody
to help them do that. Their parents are busy working, their older
siblings (if they have any) might be working or dealing with college
and their teachers are busy too because the academic curriculum just
gets more comprehensive as the years go by. It is important to
volunteer time to help them engage in activities.

I'm a nursing major and the child obesity is one of the alarming issues these days. Children are
being admitted to the hospital for 'adult' diseases which they
have acquired because they are overweight or obese. I have to help
patients and people in general achieve their health goals. Tackling
childhood obesity is a very important area of focus. I strongly look
forward to seeing the drop in childhood obesity rates. Children
need to understand the importance of physical activity and all the
diseases they will have a much less chance of getting if they
maintain a healthy weight. I believe my volunteering will go a long
way in reducing childhood obesity in the years to come. They can even
coach others from what they learnt from me when they grow older.