Name: Amit Ahituv
From: Walnut Creek, California
Grade: 10
School: Las Lomas High School
Votes: 0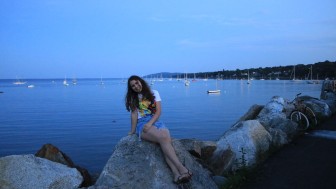 My Life Does Not Revolve Around the Sun
My work at STAR Center is so significant in my life. Since the summer of 2016 I've helped out as
a social coach in PEERS, working with separate groups of kids, teens,
and young adults in order to teach social skills. I mainly
participate in example skits, write the social rules, and alone guide
the separate practice conversation at the end with 2 to 3 people, for
the Teens and Adults. However, for the kids, I am in charge of
keeping them focused and making sure everything runs smoothly as well
as the example skits, but for them it's with puppets!
At first, I volunteered to see first-hand the effect of the brain, but it turned into so much more.
As I was helping teach skills, I learned many important ones as well.
I became more patient and understanding since, well, I had to be. The
behavior of those with autism is different, but so is everyone
else's. This realization has truly opened my eyes. I not only
realized, but accepted that no one acts according to my expectations.
I am now able to put things in someone else's perspective to
comprehend the causes of his/her behavior. I am so grateful to be a
volunteer at STAR Center; It's shaped me into a better person.
I've witnessed the effects of "bad people." I've helped out as a social coach in two teenager
groups. When the lesson on how to handle bullying comes up, I get
angry. It shocks me how humans treat humans. Yes, those with autism
behave differently, but so does every single human being on Earth. No
one, especially individuals with a developmental disorder, should
ever be ridiculed for their behavior. A good person should be caring
towards others regardless of their behavior. A good person should not
be judgemental towards others. A good person is kind.

When I was 5, I was debating between becoming a rock climber or doctor; thankfully I chose the
latter. Only recently, I've adjusted that goal. I now plan to be a
psychiatrist. Volunteering at STAR Center has ignited my devotion to
help others. I am fortunate to have been born relatively healthy.
Yet, that doesn't mean I can live my life in ignorance. I would be
letting down the human race if I do nothing to help others. I do not
have the credentials and experience to make an impactful difference
yet. But, ten years from now I will. I will make my life revolve
around helping others.