Name: Taylor Marie Paschen
From: Kimberly, Wisconsin
Grade: 12
School: Kimberly High School
Votes: 0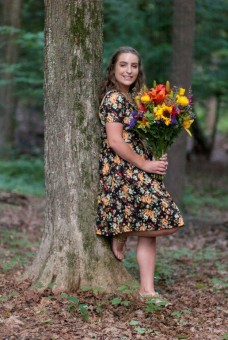 Let's face it, day-to-day routine tends to become boring. We start to lose
interest in hobbies. We give only a portion of our effort and we look
at the cup half empty. What makes us want to continue to give our
full effort? The answer isn't simple. There isn't just one
response. Everyone has a different motivator that pushes them to be
better. What is yours? Mine is the joy that overtakes the faces of
others after I was privileged to help them with an obstacle, big or
small. Seeing that what I am doing is affecting the lives of members
of my community in a positive way is beyond rewarding. Volunteering
has changed my life immensely.
My main objective when volunteering is educating people about business
and how our world revolves around different business practices. I
chose this as my passion  because I think that no matter what
profession someone pursues it will involve aspects of the business
world. The organization that I volunteer for is Junior Achievement.
Our purpose is to inspire and prepare young people to succeed in a
global economy. That is a hard concept to teach younger students. In
this organization I serve as the Student Ambassador Coordinator. It
consists of recruiting other students in my region to help organize
events and volunteer in classrooms. Our group meets once a month in
addition to the events and classroom teachings. I personally spend on
average 5 hours a week working through agendas, event tasks and
classroom preparations. While working through my weekly tasks it is
sometimes challenging trying to communicate with sponsors and other
Junior Achievement employees as most of them maintain full-time jobs
and volunteer for Junior Achievement on the side. We have been able
to reduce the difficulty in communication by meeting at the monthly
board meetings and then I bring that information back to our Student
Ambassador meetings later in the month. This program comes with a lot
of responsibilities, but the rewards are unimaginable. My favorite
experience was in 2017 when I started my 3rd classroom teaching. It
was a group of students that I had taught previously. When I walked
in for the first session I was greeted with, "Hello Ms. Taylor, we
missed you." After not seeing the students for a year, it was very
rewarding to have made a lasting impression on them.
The main reason I enjoy volunteering for this organization is because it
is something I am passionate about now and will continue to be as I
continue my studies in the business world. As I increase my level of
knowledge in business I will be able to better educate my students.
This program has helped shape my interests in the future as well by
showing me the importance of the world of business and the advantages
to pursuing a career in this field. I really believe that this
volunteering opportunity will help me in the future just as much, if
not more as it does today.