Name: Samiksha Sivakumar
From: Frisco, Texas
Grade: 9th
School: Centennial High School
Votes: 0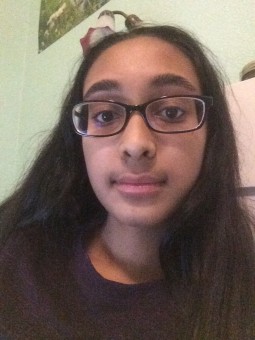 My
name is Samiksha Sivakumar. I have chosen to volunteer at many
places. One of them is at a temple where I teach kids about the Tamil
Language. i chose to volunteer there because I also learned Tamil at
the same place and I want to help other kids learn it too and give
them the opportunity to learn. I volunteer there 1 hour a week on
Sundays. My responsibilities as a volunteer is to make sure the kids
get to their classes and make sure the kids did their homework. I
also check and grade their homework and answer their questions. My
biggest challenge as a volunteer is getting the younger kids to
listen and stay focused when a lesson is being taught. Knowing that
other kids have the opportunity to learn a language gives me
satisfaction as a volunteer. What I've learned as a volunteer is
that it is hard to take care of younger kids and handle them.