Name: Deliyah White
From: Mesa, AZ
Grade: dnwhite0927@students.mpsaz.org
School: dnwhite0927@students.mpsaz.org
Votes: 0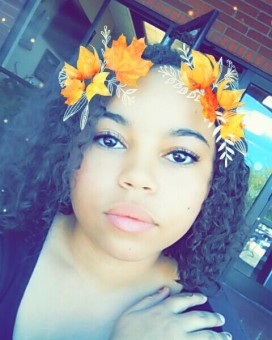 Ever since I was in the third grade, I have been helping in the Trinity
Bible Church Food Pantry, which helps provide food for homeless
people and people in need. I chose to dedicate my time in this
specific category because as a younger child, I have spent time in
Women's shelters because we did not have enough money for food and
simple necessities so by doing so it is a way of showing my
appreciation to those who helped my family and I. I volunteer about
100 hours a year. My duties as a volunteer in the organization
include the following: putting food boxes together, helping people
sign in, and storing food away. My biggest challenge as a volunteer
has been putting more time into the organization. I would love to
volunteer more than I o, but my schedule with school hinders me from
accomplishing such things. My main satisfaction has come from seeing
the smiles on the faces of those in both the organization and the
recipients. From my volunteer position I have learned that I need to
be more grateful for the simple things I have because somewhere in
the world another person doesn't have what I do.
My career goal is to become a psychiatric nurse. I truly believe that
this is in alignment with my volunteer focus. I know that to
successfully prepare me for what is to come as a psychiatric nurse I
need skills that I can learn better from those who are not as
fortunate as I am. For example, I know that I have a problem with the
way I communicate certain things so by working with a diverse group
of people I have learned how to phrase things so that they come
across properly. I see my activities as "forward looking" because
it's something that will affect me in the future. Forward looking
to me means that it's something that will help me in the future. By
doing my volunteer activities I hope to see more love and generosity
in the world. If I were to come back in the future I think that my
volunteer activities would have made a difference. I believe that
there will be longer lines and the community as a whole would have an
abundance of food for their family so they can work on getting a
home.