Name: Mariah Campbell
From: Gaston, South Carolina
Grade: 11th
School: North Carolina A&T State University
Votes: 0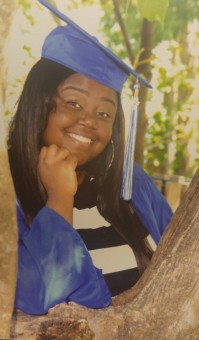 Mariah Campbell
Youth Forward Scholarship Essay
12/31/17
My Commitment to Volunteerism
In today's society, most people would not take the time to help
others. Some may say that they are busy, while others may simply say
they do not feel like helping. But, one thing that I have learned
over the years of being in high school is that it is always good to
volunteer and do good deeds because one may never know when that good
deed will bless someone. I volunteer throughout my daily life because
I love the simple fact that by me putting forth my effort, could
possibly impact someone's life.
First and foremost, growing up in church has made me into the person that I
am today. My church family and community have pushed me to serve God
in a number of ways. I have volunteered for numerous occasions, such
as saying scriptures and prayers in front of my church. At first
doing these two things did not come easy to me because I have a very
humble personality and sometimes that gets in the way of me stepping
out of my box. But, I still do it to show that I want to be active in
the church in any way that I possibly can.
Secondly, I volunteer at my church every third and fourth Sunday as a
junior usher. My duty of being an usher has not only been a great way
to serve God, but it has increased my maturity level tremendously.
This goes to show that volunteering can cause a big change in one's
life, not just in other people's lives. Because of the progress
that I have made by being an usher in my church, I will continue to
devote myself wherever I am needed.
Additionally, I have volunteered at the local Harvest Hope Food Bank
in my community. These days were so special to me because I knew that
the food that I packaged was going to benefit a family in need. I
really enjoy the hands-on experience. Being able to have that
hands-on experience does nothing but bring joy to my heart because I
know that I played a part in making sure that several families have a
great meal. This joy that I feel when I am volunteering is all the
encouragement that I need in order to continue to serve the
community.
In conclusion, I know that my volunteerism has and will pay off. As I
continue my journey as a freshman in college, there will be more than
enough opportunities for me to help out. I must say, I have come a
long way when it comes to volunteering. I have always been one of
those people to take the time to think more of others. My mindset
about volunteerism has definitely changed in a positive way over the
years, and now I devote myself wherever my presence is needed.