Name: Madison Harner
From: Loganville, Georgia
Grade: 11th
School: Grayson High School
Votes: 0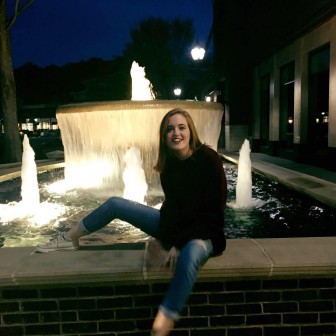 One Can at a Time
I have been putting in time to volunteer at the Southeast Gwinnett
Cooperative Ministry for a couple of years now. I volunteer on
Saturdays and Mondays, passing out the canned goods and toiletries
that each family needs. I chose this organization because I felt that
giving back would give me a purpose and help me to realize that I can
do more in the community. I have volunteered weekly for around 2
years now, staying for 5 hours on Mondays and 3 hours on Saturdays to
take in deliveries and stock the items.
I started out by taking donations, talking to the donators and finding my way around
the warehouse. I moved up to taking a count of all the items that
were donated and then placing them in the correct crates they needed
to go in based on the date. I then moved up to replenishing the
shelves on each aisle and then taking the clients through the exit of
the pantry where they could pick out bonus items that they wanted.
Each family, depending on the size, would receive a number of canned
food items of their choice, toiletries and drinks. Then, while their
canned items are being picked for them, I would take them through a
little set up that looked like a grocery store. I helped them pick
out the different foods they wanted and bagged their food for them.
The biggest challenge I have faced while volunteering at the pantry is when
people come in and steal from the pantry. Taking the food meant for
others in need. It has been hard for me to deal with that because of
the people in need that it affects. These people need this food to
support their families and get back up on their feet. When others
come in and take the food, it puts a bad taste in your mouth when you
look at the world. It has been difficult for me to feel sorry for
those people instead of getting mad and wanting to do something about
it.
While working at the pantry, I have been able to meet the most amazing people. Not
only have the other volunteers become family to me, but the clients
that come in are so sweet. They are so genuine and grateful for what
we are doing that it is not absurd to become so close to them that
when they walk in, you know the whole family by name. I have been
able to help people get through hard times by being a shoulder to cry
on, or a hand to hold. But what has given me the most satisfaction is
being able to meet the children that come in. I have been able to
hold little babies, and know that they are getting everything they
need, by the loving people who volunteer in the community.
The most important thing that I have learned in my time of volunteering is
that no matter where you are, there are always good people in the
world. Even when you look at todays' society and think that it
couldn't be worse, you meet people like the family I have grown
into at the co-op. Amazing people who are willing to do whatever they
can to help others. It takes a lot of work to change other peoples'
lives, and I'm blessed to be able to be a part of such an amazing
organization.