Name: Michelle Vasquez
From: Washington, DC
Grade: 11th Grade
School: Duke Ellington School of the Arts
Votes: 18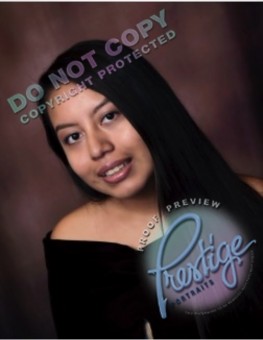 "With fervorous obsession I live my instrument. Its black and white keys
contrast against my fingers as I deal with life's contradictions."
When I was eleven, I discovered that the piano could help me cope with the
dark and lonely times, the parts of life I could not understand. The
summer of my 8th grade, I was blessed enough to learn that I had been
accepted into the Duke Ellington School of the Arts, where the
mission is to promote excellence in arts education along with
rigorous academics.
One of my favorite commitments is volunteering to perform at the Veterans
Hospital in Washington D.C., where I do my best to bring joy and
connect with my veteran friends through my piano music."We
feel revived" they tell me after my performances. I am delighted that most of my time
and training has been spent performing for such engaged crowds.
Getting to comfort and discuss with my fellow veteran friends for 3 years has
been very rewarding. Not only do I appreciate the smile on their
faces, but the wisdom they give me after every performance. Although
it has been challenging to see the humble state of living in the
Veteran Affairs hospital, I know my performance makes a difference in
the historical lives of these heroes.
"They don't know we exist. It's very clear. It's very, very clear, that we don't exist"
says veteran Kevin Fistick. Is this what we want to hear from veterans?
The last thing we want is for veterans to be forgotten. My volunteer
activity is forward looking because it brings hope to America's
golden warriors. My discipline at an arts school has shaped my
character, commitment and leadership. I have been able to take these
invaluable tools and apply them to real world undertakings, such as
church commitments, solo works, theatrical performances, however the
veterans are particularly dear to me because they are often forgotten
and alone. With such an overload of work, this small career has
created a deep passion in me to help the isolated and once forgotten.
I could not have wished for a more complete and strong family that
did so much for you and I.