Name: Anthony Rodriguez
From: Carson, CA
Grade: High School Junior
School: Academy of Medical Arts at Carson High School Complex
Votes: 0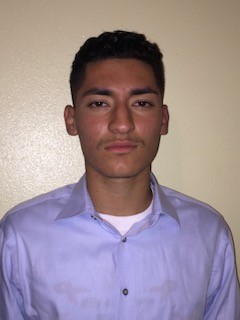 Volunteerism is not only as a chance to give back to the community but an opportunity to gain new
experiences and open up different perspectives about the world around
us. This has led me to volunteer at a variety of places. From my
local hospital Harbor UCLA Medical Center, to Dolores Elementary
School, and feeding the homeless at an Urban Community Outreach
Center located in Long Beach.
I chose these areas because I wanted to be in a position where I can
see the effect of my presence taking place. At the elementary school
I was able to feel like I made a difference by tutoring children who
didn't have help at home. Feeding the homeless showed me the joy
that the people had when they saw us preparing their food. As for the
hospital, although I wasn't able to come in direct contact with the
patients, I was still able to get a better understanding on what goes
on behind the scenes of the hospital and truly feel like I was a
useful asset to the administration team.
Being at these places became part of my life. I would spend every other
sunday feeding the homeless from 8 am to 12 pm, mondays and
wednesdays afterschool at Dolores Elementary for an hour, and
volunteering at the hospital every thursday until I completed a term
that lasted 6 months for 40 hours.
At times completing these tasks felt difficult since it required me to
step out of my comfort zone. But the satisfaction in what I was doing
allowed me to overcome those challenges. Knowing that I was taking
part in something that benefitted somebody else was enough to keep me
going. The best moments were those where you could see the joy on a
person for something so little yet very meaningful to them. It seemed
as if my time was the greatest gift I could give to them. These
experiences are now a part of me. I know see the importance of being
part of your community, and how much you can take out of it. I will
take what I learned for the throughout my journey in life and
advocate to contribute for a better society.
All of these activities lead to my own personal goals. By being part of
my community, I have exposed myself to different cultures and
environments that will allow me to make my future decisions guided
towards creating a community full of involvement. To be part of a
community means to be part of a family, but people don't understand
the true meaning of this until they go out there and experience it
for themselves. When I look back at these events, I will be assured
that engaging in these volunteer opportunities made a difference in
my life, such that it was the first small steps I took into giving a
piece of myself to my community.