Name: Daniel Clayton
From: Newport News, VA
Grade: High School Sophmore
School: Menchville High School
Votes: 0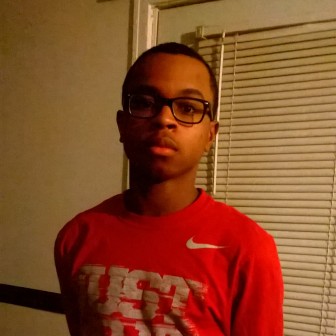 Paying
it Forward
Volunteering is an essential part of my life. Firstly, it has been
instilled in me that service to others is a necessary part of life,
and witnessing my parents live out this principle has furthered my
commitment to volunteerism. That is why every week for at least two
hours I volunteer at a senior center in my community to help provide
comfort and joy to senior citizens.
Additionally, I believe that the hallmark of a good society is
filled with individuals who are active in giving back to their
community. Everyone has benefited at some point in their lives by
someone who has taken their time and invested in them. Whether it be
a big brother or sister, food bank volunteer, or just someone willing
to offer assistance. That is a tremendous reason why I commit myself
to volunteering; seeing someone being directly affected by the work I
have done is invaluable. At my church, I am involved in the Royal
Ranger program in which once every two weeks for an hour and a half I
help young boys develop into responsible, mature men. It is often
challenging to maintain an education centered environment, but I try
to keep all activities entertaining and hands-on. Being aware that
the benefits of my work will last a lifetime with these boys is
amazing.
Consequently, I am committed to volunteerism because I have gained
more than I ever have or will ever give to others during my service.
Often when I help with the clothes closet once or twice a month for
an hour just being aware of the fact that someone will be warm
tonight or they may be able to look the part to acquire a job is an
unexplainable feeling that is irreplaceable.

Furthermore, my volunteer experience has reinforced my commitment to
pursuing a career in public service. Working for the Federal Bureau
of the Investigation will give me the opportunity to serve others in
their circumstances. Additionally, looking forward I still see myself
working with the Royal Rangers program because I am a beneficiary of
the program, and I believe that I will be able to make a difference
in the lives of young men far into the future. If I were to come back
to my volunteer experience decades from now, I truly do think they
would have made a difference. I would hope that the elderly would
have been comforted by my ability to understand and listen, people
would be comforted by the clothes I gave them in through the clothes
closet, and that I would have created men of character who take on
responsibility and are upstanding members in their community.
Finally, I will continue to serve in the best capacity that I am able
to so that I can truly make a difference in this world. It is up to
every individual to take it upon themselves also to commit to
volunteerism everyday.