Name: Jacklyn Renee Estrem
From: Lakeville, Minnesota
Grade: 10
School: Lakeville South High School
Votes: 0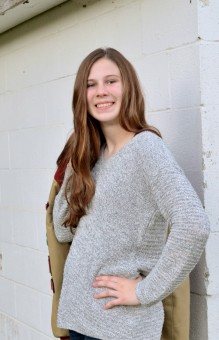 This
scholarship seeks to reward a few deserving youth for his or her
commitment to the spirit of volunteerism. The application is handled
in essay format. To apply, submit an essay of less than 500 words in
Microsoft Word format addressing the following questions:
This
is an annual scholarship program.
QUESTIONS
TO BE ANSWERED IN YOUR ESSAY / APPLICATION:
What
is the area in which you have chosen to volunteer (e.g.,
homelessness, anti-drunk driving, youth art programs, etc.).? Why
did you choose it?

How
many hours per year / week / month have you volunteered?

What
are / were your responsibilities as a volunteer?

What
has been your biggest challenge as a volunteer?

What
has giving you the most satisfaction as a volunteer?

What
have you learned from your volunteer position?
How
are your interests and career goals in alignment with that volunteer
focus, or perhaps not?
Looking
towards the future, how do you see your activities as "forward
looking?" What does "forward looking" mean to you?

What
change do you seek to foster in the world via your volunteer
activities?

If
you were to come back in ten, twenty, or even thirty, years do you
think your volunteer activities would have "made a difference?"
How so?
I
have been showing animals with my county's 4-H program since I was
in elementary school. The experience has taught me about farm
management and leadership, but most importantly, the importance of
agricultural literacy. Through my 4-H program coordinator, I have
taken part in multiple opportunities to educate my community about
the agricultural industry and agricultural opportunities.
Ag
Literacy
5
hours/month
Petting
zoos, hatching for schools, YTY but ag
Children's
excitement
That
people don't always understand the complete story behind the things
that they take for granted
I'm
hoping to pursue a career in agriculture. It's important that as
the population grows and land space disappears for the future
generations to provide new agricultural solutions. Forward looking
means to think ahead and prepare for the future.
I
hope to build a more educated public
Currently,
I mostly work with elementary school students. The hope is that they
ar inspired to do something about the future of agriculture