Name: Martha Layne
From: Gibsonia, PA
Grade: Sophomore
School: Pine-Richland High School
Votes: 0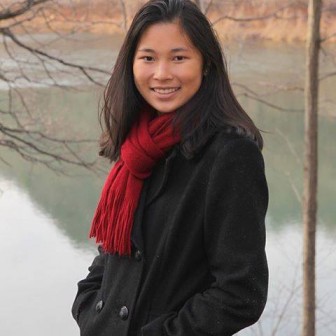 Raising
the Roof and the Next Generation
Martha
Layne
Working
with children – you either love it or hate it. The outpouring of
germs, millions of questions, and even the constant touching cannot
stop my heart from being happy. I love it because I have the
opportunity to make a difference on the next generation, on rising
members of society, on the future of the world. When I lead a small
group of kindergarten boys at my church, I'm not just leading a
group of five-year olds. I'm sitting in the presence of the next
president, the CEO of a company, a banker, a father, among other
professions. Just as those before us have an impact on who we are,
we have an impact on those beneath us. I spend three hours every
weekend with them, such a small investment of my time. But
considering the fact that I've been doing this almost every weekend
for seven years, it's a small investment which will reap monumental
profit.
My
job as a volunteer with children is simply to love them. I can't
even begin to fathom some of the situations that these boys come
from, but what I can do is care for them. Sometimes my patience runs
thin, and I feel like screaming. But then I look at how far they've
come, and I realize how much of an impact I've had on them. I'm
continually looking towards the future, ("forward looking" if you
will), towards their futures. They have the potential to do amazing
acts and change the course of society. And it continually blows me
away that I'm part of who they will become.

I've
learned the importance of perspective. In the moment, I often feel
overwhelmed. I have had up to 13 five-year old boys under my
supervision at one time. Their energy often feels like it's too
much to handle. But in the midst of that challenge, I have to
remember that my struggle is a small price to pay in exchange for the
future. Perspective changes everything. Where one person may see a
group of rambunctious children attempting to raise the roof of the
church, I see a group of world changers, ready to be influenced into
amazing men and women.
I
don't want to just influence these kids. I want to be the reason
they're kinder. Wiser. Gentler. I want to be the reason why they
volunteer. Why they volunteer with the next generation, to raise
them up to be the same kind of people I aspire for the children I
work with to be. Decades from now, I want the world to be a better
place, just like everyone else. And if it's a better world we
seek, we don't have to look much further than the children around
us.