Name: Anissa Nicole Pizano
From: Whittier, California
Grade: 10
School: La Serna High School
Votes: 0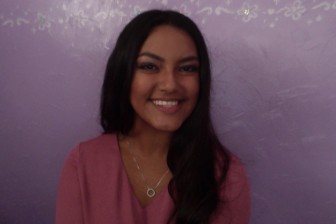 Reaching
Out to Our Younger-selves
Throughout
my high school career I have been given opportunities to guide and
lead others. During my junior and senior years I have been a leader
in the "Link Crew" program at my school. This is a program for
upperclassmen to mentor and guide the freshmen throughout the school
year. I was able to be an academic mentor for them during study hall
days. Whether it being from help with algebra homework or getting
them involved in class activities, I was prepared to help them and do
my best to get them through something they were struggling with. One
certain day that has made this experience significant is when I was
helping one of my mentees in algebra. While I was helping my mentee
with their math I was doing my best to explain to them the problem
and once they understood how to work through it they had an
accomplished look on their face. This made me proud about how I had
been a great help to them and how I had been a positive influence in
improving their academics. This experience allowed me to share my
knowledge with freshmen and support them through the transition from
middle school to high school academic work. I have also come across
difficult situations with uncooperative freshmen when it came to
class competitions or in-class activities. I was able to get them to
participate by encouraging them out of their comfort zone and making
sure they knew they were in a safe environment. I had to organize
with other mentors in my class to make sure the activity was
well-prepared for the students to understand. Being a mentor has
inspired them to become young leaders as well, just as I was
encouraged to become a leader. When I was a freshmen I was also a
part of "Link Crew" and received support from the upperclassmen.
Now I realize and appreciate the value of leadership and the
opportunities I have been given to positively influence those around
me.