Name: Shenika Plantegenest
From: Okemos, MI
Grade: 11th Grade
School: Okemos High School
Votes: 0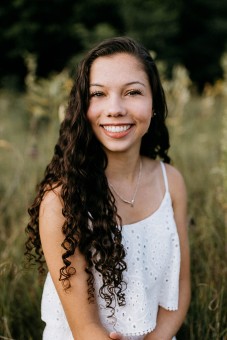 Volunteering is a part of who I am. Some of my favorite volunteer experiences have
been through a student-led school club named Okemos Outreach. Through
Outreach, I spent 20 hours on volunteer work in my community with our
goal being to impact a variety of people in need in our community
through volunteer events such as a "rake and leave" where we
contacted widows in our community that were in need of having their
lawns raked. Helping other people is very rewarding in itself to me
and it brings me happiness.
Through Outreach, I was able to go on an alternative spring break to Roseland
Chicago. Roseland is an underprivileged community where many kids are
raised in bad places and situations such as drug houses, abusive
families. Before going on spring break, I organized a bake sale and a
bottle drive to serve as fundraisers. Through the fundraisers, we
were able to make $3,000 that all went to the children in the daycare
in Roseland. This volunteer trip was some of the hardest work I have
done in my life because it is working with kids 24/7 and that takes a
lot of energy. I volunteered at the Good News Daycare and also with
the after-school program. While there, I had to help prepare meals,
lead worship, read stories, take them outside to the playground, and
even change diapers. I loved every second of the trip. The kids
brought me so much joy and they were so happy to have someone to play
with and talk to.
Although taking care of kids all day for 7 days was exhausting, it was well
worth it. In that week I learned more about children and pre-teens
than I had in years of babysitting. Being in an environment that the
children considered their "safe place" was a heart-warming
experience. Every day there was a new adventure and seeing the
children laughing and smiling made all the work worth it.
Eventually, I would love to be working in a hospital taking care and helping
children. I see my activities as "forward-looking" because they
have helped to gain a better understanding of how to interact with
kids. These activities that I have done through Okemos Outreach have
helped prepare me for what I hope to be doing later in my life. I
want to make a difference in children's lives by being a mentor, role
model, and friend that they can count on and trust. In college, I am
hoping to start an Outreach program that would go to Roseland and
also do community volunteer activities so that the volunteer work can
be expanded out of my high school.