Name: Sparkle Richardson
From: New Orleans, Louisiana
Grade: 10
School: Warren Easton
Votes: 0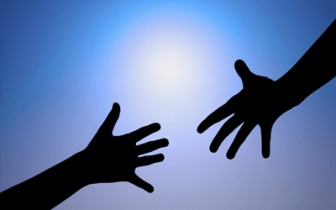 Volunteering is the help offered from one person to another. In the field of
homelessness, volunteering is something I find extremely important
because I always imagine myself in their shoes. The main reason I
chose this field was because of how often I see homeless people in my
home town. I feel as though nothing is being done about it, and in
order to change something, someone has to first start doing
something. Ever since I was in elementary school, I've been
volunteering on my own time. I never documented the amount of time I
spent doing such things nor did I plan out a specific day. Helping
out the homeless is something I just love doing when there's
nothing else to be done.
Though volunteering is something I chose to do on my spare time, preparation
and actually distributed the items has been the toughest part for me.
While preparing myself to go out, I always hesitate when making the
bags for the simple reason of not wanting to run out. When I first
started, I used to be afraid to go up to the people I seen. I've
always been an introvert and doing things like this wasn't
comfortable for me to begin with. However, I quickly got used to it.
Volunteering for those in need not only benefit the people I was helping, it also
benefit me by making me feel as though I was making a difference in
the world. Every time I get home from doing such deeds, it literally
makes me smile and talk about it all day. Assisting the homeless
people in my home town has taught me to be brave enough to do what I
believe is right, and how to socialize with people I never met.
Before I began to volunteer, I was too scared to speak up in front of
large groups, and too scared to interact with people I didn't know.
Volunteering for the homeless is what helped me find my purpose in
life, and I honestly believe that helping others is my purpose in
life. This task has also had an impact on my future. Before
volunteering, I had no idea of what I wanted my career to be.
However, this made me realize my love of helping others and that this
was something I wanted to do for the rest of my life.
To me, forward looking is the process of doing something that will
affect or change the future. Volunteering for the homeless is
something I would definitely consider as the perfect example for
forward looking because it not only can change the future of those
helped, but it also changed my future by giving me the idea of
pursuing a career in healthcare as a nurse. If I was to leave my home
town for a few years, I know that my doings would have changed
something. I believe that those very people I helped would then be
helping someone else, or starting a new and better life of their own.