Name: Noah Melton
From: Oviedo, Florida
Grade: 10th
School: The Masters Academy
Votes: 0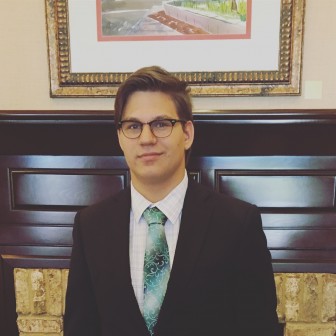 Noah
Melton
Rebuilding
a Legacy
I
am applying to college because in addition to furthering my
education, the strong community service opportunities at the schools
I have applied to will enable me to go the second mile in my career.
Over the past seventeen years of my life, the experiences I have
lived through have taught me valuable lessons in both perseverance
and leadership. Community service opportunities through my church
have helped me see the stark value of selfless labor to help mankind.
The largest service project that I have volunteered for was the
complete renovation of the library at my church.
I
was in charge of nearly all aspects of the project; leading up to the
event, I
was
in charge of fundraising, purchasing most supplies, organizing
helpers, assigning roles, and making key decisions to shape the end
goal of the overhaul. On the day of, the team of over thirty people
that I led was responsible for the majority of the involved physical
labor, while other teams worked on financial and logistical aspects
of the project.
Labor
was divided into three consecutive Saturdays at which we worked about
seven
hours per day. On the first day we focused on tearing down the old
library. We organized the books into boxes organized according to the
Dewey Decimal System and disposed of old cabinets and shelves. The
next week we finished cleaning up the empty room and began to paint.
On the last week we built thirty new shelves and replaced the books.
It was astounding to see how people working together for a noble
cause could take an arduous process and turn it into a mere three
days of labor. Being able to work hard for long periods of time while
serving the community taught me an imperative lesson in perseverance.
I learned that as long as one continues to work hard, they can truly
accomplish anything.
This
project was significant because of its lasting effects. The original
library
was
built in the 1960's and served its community as a place of learning
as well as a shelter for those in need of guidance. Now that it has
been updated, it can serve its purpose for another 50 years. I hope
to use the leadership skills that I learned through this project to
help direct future ventures.
Another
strong influence in my life has been the Boy Scouts of America. This
program
has provided me with unbounding knowledge in a variety of fields,
professional volunteering opportunities, and at times, even food and
raiment. During my summers I spent between 25 to 98 hours per week
working with the Scouts. The skills in leadership as well as the
imperative value of labor that I have learned throughout my time as a
scout have sharpened me into a strong community servant. I believe
that my experience with volunteering and my learned skills of
perseverance and leadership will allow me contribute to my community,
regardless of where I end up.