Name: Jalen Lowery
From: Charlotte, North Carolina
Grade: 9th
School: lowery.jalen@yahoo.com
Votes: 0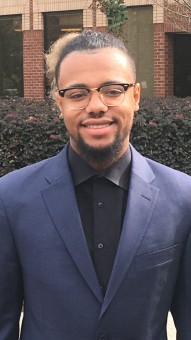 Jalen
Lowery
HS
Junior
11/26/17
Repetition
In the 2016 election, 117 million people did not vote that were eligible too. To
me and my peers at GenerationNation that is unacceptable and it
proves that over the years the voter turnout has been decreasing over
the years. This is exactly why we have been volunteering at the
voting sites and doing Youth Voting. Youth Voting is available to
youth from Kindergarten all the way until 12th grade. I have been
involved with Youth Voting for 2 years now which is 23 hours worth,
and our mission is to teach kids about the voting process and get
them accustomed to voting every election, so they are more likely to
vote when they are older and they expect themselves to vote every
election. I am a captain of Youth Voting which meant that I was
responsible for making sure all the voting sites had everything it
needed and answer questions for other volunteers. I also had to get
youth to come vote and tally all the votes when everything was
finished.
My biggest challenge as a volunteer was making sure everybody had what they
needed while also double checking to see if I had everything I needed
as well. Also getting parents to allow their kids to make their own
decision was difficult because if the child voted differently at all
some parents would try to make them revote. The most satisfying part
of volunteering is seeing the kids happy because they casted their
first vote and them being eager to tell their friends about the
experience. I learned a ton of management skills and how to work with
children and challenging individuals.
Forward looking to me is planning or working toward the future. I believe that Youth
Voting is a prime example of work that is forward looking because we
are working with youth who are our future and all of our work is
planning to change future voting outcomes. The change I am looking
for is having a generation of informed voters who participate in
every election. I believe that the work I am doing now will have made
a difference in 20 to 30 years because the voter turnout will be on
the incline and would have officially started to increase instead of
decreasing every or 4 years.