Name: Jacob Peter Kokinda
From: Lawrenceville, Georgia
Grade: 10th
School: Archer High School
Votes: 0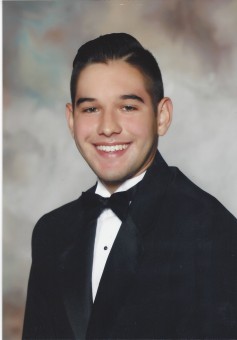 One of the most important aspects of community membership is to involve oneself in
service to others. This is essentially sharing space with others and
working together to accomplish goals. Volunteerism values the fact
that you can't put a dollar measure on every service; but there is a
place for the free gift of time, talent, and personality. I have
sought to do this by working with youth programs. Initially when I
chose this avenue, I had no idea how satisfying it would be. Having
made the initial decision because of the opportunity to learn
technology, I found the volunteer aspect to be far more rewarding.
For one year I worked in the children's ministry. My responsibility
was to provide lighting and sound to their worship service. There was
both challenge and success. My biggest challenge was the learning
curve. What seemed simple, was very detailed. This did not outweigh
the satisfaction of watching the kids respond to the creative
measures invested to capture their attention which gave me the most
satisfaction. Nor did it compare to what I gained personally. Besides
learning the technology I learned to be responsible, available, and
passionate about what I do.
For right now, this aligns with my volunteer focus because I like aspect of working
behind the scenes. I am a more technical guy and my career goal is to
be an engineer. I have learned that there are some things I do
because I am needed and I enjoy it. Looking to the future, I expect
to open doors for others to explore how they can volunteer in
technology. Generally speaking volunteering carries the connotation
of services in areas that are not technical. I would like to broaden
the areas of volunteerism; allowing others to see the possibility of
giving of themselves and doing something they enjoy at the same time.
Hashtag 'If you are not necessarily an extrovert, there is a
need for you behind the scenes!' Ten, twenty, thirty, years from now
there will be a great increase in the number of volunteers from the
technical field.