Name: Kendra Offerman
From: Manchester, IA
Grade: Sophomore
School: West Delaware
Votes: 0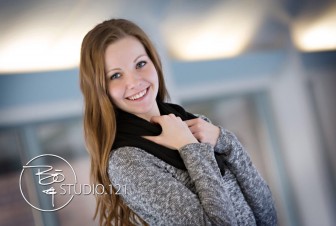 Kendra
Offerman
Second
Helpings
My
main area of focus for my volunteering has been placed around my
community's Second Helpings program, which provides a free meal to
low income families within Delaware County. When I was in middle
school, I chose to participate in this program because of the impact
it can make on the lives of those within my community. This free meal
is offered every Monday night; therefore, I spent approximately three
hours per week preparing the food, serving the meal, and washing the
dishes.
The
greatest satisfaction I have experienced throughout my years of
volunteering came one dreary Monday night following the meal. One of
the regulars approached the volunteers in the kitchen, informing us
of her decision to return to school and continue her education. This
choice was made in hopes of providing her four-year-old daughter with
a brighter future. Her gratitude was shown each week, as she and her
daughter would always assist with sweeping the floor or wiping down
the tables following the meal. She was the first person to show me
that no matter how little and insignificant I may feel, I have the
power to make a difference in the life of someone else.
As
this experience showed me, volunteering affects both the recipient
and the volunteer, making it a positive activity that I believe all
students should become involved with. This activity has the ability
to shape personality, goals, and mindset. In my future career, I want
to be able to help people in some aspect of their life. My
volunteerism through the Second Helpings program showed me how much
even the slightest gestures can impact someone's life.
To
me, "forward looking" means planning for the future and making
progress to improve that destination. I believe this program promotes
"forward looking" by being a temporary means of assistance in
times of need. Second Helpings is expected to continue helping those
in need, as this problem is ever present in society. If more programs
with the same motive as Second Helpings begin popping up all across
the country, thousands of hungry children and adults could be
nourished, providing them with the energy needed to go out and make a
difference in the world.