Name: Grace Lee
From: Hoffman Estates, IL
Grade: College sophomore
School: University of Illinois at Urbana-Champaign
Votes: 0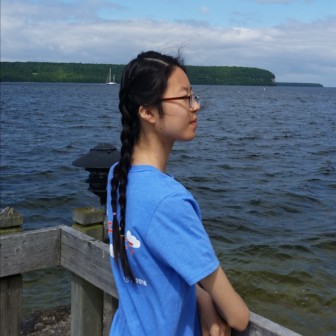 Mental
health and food insecurity are two different issues, but they have an
underlying basis in common. Both call for a selfless and caring
mindset. I hope to one day work at an elementary school to support
students going through a mental illness. This will require that I put
my own needs aside in order to best encourage them. I believe I am
developing that character right now as I volunteer at a food pantry
in the city of my college.
Food
insecurity, or not having access to adequate food, is an issue in my
college community. Thus, there are many food pantries and cafes
around. I started to volunteer at a local food pantry my freshman
year. I needed service hours for a class, so I came in with no
expectations. The pantry relies on personal shoppers every Thursday
to lead participants through and explain the rules, as well as pack
their bags of food. Whenever I go, I am reminded of the power of a
smile. People could be coming from a long day of work. Serving them
with joy, instead of tiredness, is encouraging and creates a warm
atmosphere. Conversely, when I am with someone who makes conversation
and is cheerful, I myself feel uplifted. These moments are one of the
reasons why I continue to serve at the pantry today.
The
very first time I came, I remember that the manager told us that the
pantry serves those who are 200% below the poverty line, which does
not necessarily mean homeless. Many of the participants are working
families. This reshaped how I saw my lifestyle. The fact that I live
in a campustown does not mean that people are not struggling. I was
sheltered in my college bubble and failed to see my responsibility as
a community member. While I, and many students throw out food without
a second thought, there are families who cannot afford their meals.
My volunteer work is directly helping people, and indirectly creating
a change in myself, which can then spread to others.

Forward
looking is a mindset of character growth, and impacting the future.
The time I spend at the food pantry has pushed sacrifice. I am more
aware of the people around me, and there is also time that I give up.
There are days when I do not want to go because I want time to finish
my homework and relax. Yet I know that my efforts are not wasted. I
have the opportunity to brighten people's days, and raise awareness
among my peers. I can bring my friends with me to the pantry and
decrease my own food waste. It will take time, but the city's food
insecurity can lessen. In the meantime, I am developing a character
that is important not only in my future career, but in any aspect of
life.