Name: Carista Rose Ritchie
From: Elgin, Illinois
Grade: sophomore
School: Harvest Christian Academy
Votes: 0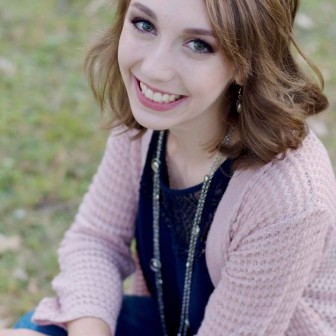 By
Carista Ritchie
Volunteerism
is an activity that has taught me the importance of taking leadership
and initiative to selflessly serve others since volunteering as an
unpaid camp counselor with a junior high youth group. The position
required me to lead twelve sixth grade girls over five days at a
sleepaway camp. With another leader, I was responsible for leading
the girls in camp activities, building relationships with them, and
guiding group discussions about spiritual questions related to the
daily Christian sermons. I considered volunteering as a way to
receive exposure in working with students, as it is my goal establish
a career running a non-profit organization that assists struggling
youths. I longed to be a role model for the junior high girls, coming
alongside them in their struggles. Many years ago, my own counselor
had done the same, and helped me overcome my deepest insecurities. By
reflecting on the past, I was able to look towards the future and see
how being a selfless and loving leader could make a positive impact
in the life of a middle school girl. Being forward looking meant
considering how my actions had the potential to have a lasting,
beneficial impact in others' lives. I hoped that by being a camp
counselor, I could show the girls the Christ-like, sacrificial love I
had been shown, which would help them to see the kindness of God,
lead them to dedicate themselves to obeying the Lord fostering His
love in the lives of others throughout the world.
Leading
as a camp counselor would grow me in selfless youth service as well
as give me the opportunity to invest in students' lives in a
personal and positive way. While I enjoyed volunteering and watching
the girls' personalities blossom in different ways, it became
challenging at times to sacrifice my energy establishing
relationships with the students while desiring to deepen the
friendships I had with other counselors. However, I resolved that it
was my responsibility to make each student feel loved, so I placed
their needs before my wants. In the end, serving as a counselor was a
satisfying experience. I was most satisfied and blessed by connecting
with each of the young girls, hearing how they responded to the
sermons, and how they increased their knowledge of God. While I
cannot know for certain, it is my hope that in a decade or two or
three I would be able to see that my leadership was even a small
blessing for them, and by exemplifying loving service it would impact
how they lead others in their own lives. I know personally that a
strong role model can guide a life in a positive direction, and I
think volunteering could have accomplished this in even a small way.
Volunteering taught me the importance of selfless serving, the
positive impact it can impress upon others, and the satisfaction
received from giving of yourself for another's benefit.