Name: Mitchell Block
From: Marion , Ohio
Grade: Sophomore
School: River Valley High School
Votes: 0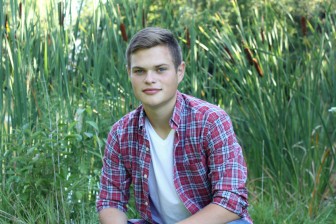 I have chosen to volunteer in the area of homelessness.  Volunteering
in an area such as homelessness is extremely important to me due to
the vast number of people meeting the criteria of being impoverished.
Approximately 100 hours per year, I dedicate toward
volunteering in a variety of functions that pertain to combatting
homelessness.  Annually, I attend mission trips along with my
church youth group.  I have participated in six consecutive
mission trips, in which each time we joined other organizations to
serve the homeless community.  The organizations that we have
worked with include Youth Service Opportunities Project, Appalachia
Service Project, and Wilmington Area Rebuilding Ministry.  In
addition to the mission trips, I have also participated in a variety
of local volunteer projects.  These volunteer projects range
from Neighborhood Suppers and soup kitchens to Fresh Produce
Distributions.  My church partners with another local church
that is located in the heart of the impoverished area.  We host
a meal for the homeless community, and at the end, we mingle and play
games with the homeless.  My responsibility as a volunteer is to
serve the food along with the rest of my youth group.  I also
volunteer in local soup kitchens with my church, and my
responsibilities remain the same as above.  Lastly, I
participate in the Fresh Produce Distribution that my church hosts.
My responsibilities can range from preparation of food for
distribution to assisting with donated groceries.  I would say
the biggest challenge as a volunteer is comprehending that others
live in dire situations, and finding ways to assist them in a manner
that will benefit them long term.  Through volunteering, I
receive the most satisfaction when I witness the gratitude of being
unburdened from the worry of their next meal.  These volunteer
positions have caused me to realize that not everyone is as
fortunate, and that those who can assist others should do so.  I
view these activities as "forward looking" or progressive by
incrementally impacting a larger body of people.  It would be my
hope to gradually expand the number of homeless people in which I can
assist.  "Forward looking" to me means progressively
improving the way I volunteer.  My goal through volunteering is
to either eliminate or shrink the impoverished area in my city.  One
way this can be achieved is through eliminating food deserts, which
my church is combatting through Fresh Produce Distributions.  I
do believe that decades from now the projects that I have been
participating in will continue to make a difference.  These
projects will not abruptly stop when I am no longer able to volunteer
as often as I do.  The generations after me will fill my shoes,
and the mission will continue.