Name: LaTrese Robinson
From: Indianapolis , IN
Grade: Freshman
School: Butler University
Votes: 0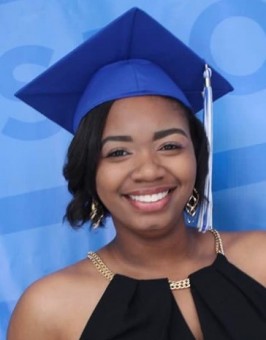 I volunteer with youth and families, primarily because of the
importance these areas have on the development of an individual.
These areas are the most engaging because it is easier to see the
difference made in the time of service and relate to those who I am
serving. Typically, I volunteer about 4 hours a month as I perform a
minimum of two service projects a month. As a volunteer, my
responsibilities vary from building maintenance such as sweeping,
mopping, or reorganizing rooms if I am at a center such as the Coburn
Place in Indianapolis. If I am located at a youth center, I may work
on painting chairs or garden upkeep. Through my university, however,
service opportunities on campus have included making blankets,
greeting cards, and stuffed animals for the children's hospital
nearby and working with the Million Meal Movement to assemble food
packages to assist families affected by the food desert. On the day
of Bulldogs in The Streets (BITS), Butler students, faculty, and
participating families, including myself, packaged 20,000 servings of
food.
The biggest challenge as a volunteer is finding the time to volunteer.
The motivation to serve is there but as a college student sometimes
the time is not. Classes, social life, extracurricular activities,
clubs, and organizations can keep any student away from volunteering.
A key motivation for me is that my main scholarship through my
university requires two service projects for six months out of the
school year. This really pushes me to make sure I set aside time to
do the projects but also look to see where I fit best or to try
something new. There is an undeniable sense of satisfaction in
giving one's time to help another who may not be in the same phase of
life. My satisfaction comes from the smiling faces of the children
and just knowing that what I did made a positive difference in
someone else's life even if it is for a minuscule moment. I have
learned that it does not take much to help another person. Sometimes
when volunteers do menial tasks like cleaning feel that their work
pales in comparison to building a house like Habitat for Humanity or
a watering system in foreign countries like the Pure Water for the
World. I had to come to the realization that service should not be
measured by the numerical value of hours and visits but by the
relative value of how much one helped another improve their quality
of life. Through my chosen profession of law, social justice and
community service are one in the same so the lessons and personal
narratives I have learned over my years of volunteerism will play an
active role in my career choices.