Name: Nolan Vondracek
From: Powell, Ohio
Grade: 10
School: Olentangy Liberty High
Votes: 0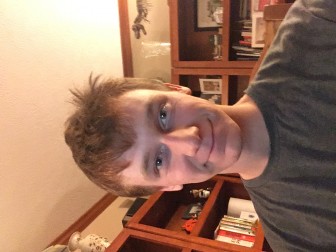 Easily some of
the most rewarding experiences I've ever had have been going to
downtown Columbus every second Sunday afternoon of the month for a
couple hours with my friends and handing out gift cards to homeless
people we encountered and spending some time with them. We had the
privilege of listening to their stories and backgrounds, impart hope
and encouragement, and provide a couple days' worth of meals. This
experience is heartbreaking in the sense that almost all of the men
and women we talk to are blown away that someone actually cares about
them and sees them as people too, but also makes me incredibly
thankful for everything I have been blessed with. So many nights I
take the roof over my head and the food on my plate for granted.
Serving the downtown Columbus area has opened my eyes to the reality
of poverty and homelessness, and has sparked a fire in me to pour
myself out to these people. Sometimes I'll wallow in self-pity
thinking about my parents' divorce from four years ago, which was
the most tragic event I have experienced to date. Encountering people
who have literally been thrown out on the streets by their family and
friends puts my situation into perspective. Just like these homeless
people have experienced hardships and pain but use it to struggle
through their predicament being homeless, I will harness any pain I
have felt and use it to motivate myself to be the best person I can
be, to my future wife and kids at home, to my future classmates and
professors at college, and this is why I believe I will succeed.