Name: Lilian Constanza
From: Watsonville, California
Grade: Sophomore
School: Watsonville High
Votes: 25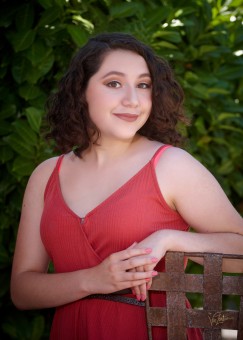 Lilian
Constanza
November
29, 2017
Sharing
the Joy of Reading
When
I was child reading opened doors to worlds I never knew imaginable.
Sharing this passion with younger students keeps the joy of reading
alive. Servicing my community has always been something I have been
passionate about. Over the hundreds of volunteer hours I have
accumulated, one project holds a dear place in my heart. During my
freshman year of high school, I became involved in my community's
volunteer center, YouthSERVE. When my volunteer coordinator asked two
of my friends and I to help start a reading tutoring program for
elementary students, I was eager to help. A program like this is
beneficial to young students because there is a significant
population of students with below grade level reading scores. I saw
this as an opportunity to tackle an educational issue in my community
and make a change in lives of youth.
I
began volunteering at a local charter elementary. Three days a week I
commuted after school to meet with the same group of students and
formed excellent relationships with them. The most rewarding part of
this project was watching my students grow and gain the love for
reading I have had since childhood. For many of these students,
English is not their first language, creating the need for support in
reading. Helping children through barriers helped me grow as a
teacher and student. Through this program, I developed my skill for
community service, which has a massive presence in my life to this
day. Starting a program like this in my town was a learning process.
I learned from my mistakes, using them to improve our craft. Simple
things like where we would read, or creating incentives to make
reading fun all made huge differences. We earned attention as
Watsonville's "Reading Buddies," and other schools wanted to
incorporate our program. Three years later, we have expanded to three
elementary schools and have over twenty high school volunteers and
forty elementary students. Watching this program flourish and extend
to more students has left me in awe.
The
work I became passionate about has been recognized by the Cesar
Chavez Community Service Awards. Also, by the Be the Difference
Awards, given by the Santa Cruz County Volunteer Center. I am
thrilled to be making a difference in the youth in my community.
Something as small as reading with a child a couple of times a week
can make a difference in an impoverished community where many
parent's reality is not having the time to read with their
children. I had cousins that would read to me when my parents could
not find the time or did not have the skillset to help me. I seek to
be that supportive role model for these students, which is why I
became so passionate about this Reading Buddies program. It was my
opportunity to give back to my community for all it has given me.