Name: Peter Everett
From: Lewiston, Idaho
Grade: 10th
School: Lewiston Senior High School
Votes: 0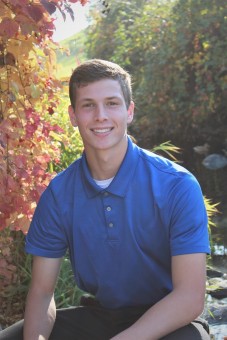 Royal Family Kids Camp, a camp devoted solely for foster children
My name is Peter Everett and I am currently a senior at Lewiston High School. My
family has always had an interest in helping those children who by no
fault of their own are in unfortunate and difficult circumstances. I
remember when I was five years old my mom handing a shoebox for my
sisters and me to fill full of toys, toiletries, and coloring books
for Operation Christmas Child. She explained how those boxes would be
sent around the world to children in need and how much a gift like
that could mean to them. The idea fascinated me but it wasn't until
I volunteered at Royal Family Kids Camp that I realized the full
extent of simple actions positively impacting children's lives.
The summer of my sophomore year I first volunteered for Royal Family Kids Camp. My
position was to be with the councilors and kids of a cabin all day
and night long. My job involved playing, interacting, and showing the
children that no matter how bad their outside circumstances were,
here there was someone who cared about them.
Though the behavior of some of the children reflected the abuse they had been
put through (biting, scratching, kicking, etc.), by and by throughout
the week they began to start trusting again. One child I spent much
of my time with began to experience the joy of making his own tie-dye
and actually smiled, proudly displaying his finished piece for all to
see. This simply melted my heart; the day before he revealed to me
that "worthless" was the only title he received at home. The
ultimate sadness of the camp was when they all had to go. I had to
stand silently as the child who just finished feeling like a kid for
the first time in his life, was whisked away by a mom whose yelling
silenced the entire building.
Royal Family Kids Camp is more than just providing a fun place for foster children. It
is about creating resilience in children by providing positive
experiences for them to look back upon when times get dark. I had the
good fortune of seeing that child again. He ran to me putting both
arms around the side of my waist and began rapidly spouting off the
hundreds of memories he had made at camp and how much he was looking
forward to the next year's. This kid, who less than a year ago had
punched me with both fists screaming how much he hated me, now had a
genuine smile on his face and demanded that I be there for the next
camp.
I have gone to two camps now and I never want to miss one. The change that happens
in these kids is miraculous, undesirable, and something I want to
continue to see.