Name: Rebecca Star Long
From: Traverse City, MI
Grade: 12
School: Northwestern Michigan College
Votes: 0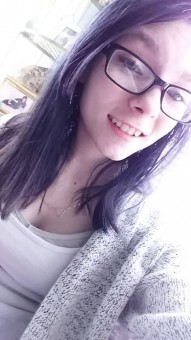 Rebecca Long
29 December 2017
I have done
volunteer work within my social work class I took at NMC, and I also
do volunteer work within a program called MYOI. What I did in that
social work class was participate in Banner projects, Homelessness
Walk, and I made posters to bring awareness to this issue. MYOI
stands for Michigan Youth Opportunities Initiative. The kids in the
group are all foster kids still in the system, or adults who grew out
of it. There is a MYOI Director, and then there is the older foster
care youth that help the young ones out. In this group we throw
events that help us all learn about life skills and being in college
because not a lot of foster kids get access to this help. They get
help out with college, self-care, life-skills, etc. I chose to be in
these programs because helping people is a passion of mine.
When my class
volunteered for homelessness awareness we spent around 6 hours of
class time per week planning and organizing. The walk was a couple
hours that day, and the banner project took a few hours. In MYOI we
always have meetings about the events we wanna do and figure out what
would benefit the foster care youths in the community. We usually
have these meetings every week, or every month.
My responsibilities
is to take surveys for the MYOI program, go to the events, and attend
the meetings. I also give the younger kids in the group advice if
they need it. When I helped out with the events within Homelessness
week, I was in a group that was responsible for taking the banner we
had to women's resource center, and the plan was to have them right
down on the banner their 3 wishes.
The biggest
challenge within these two things is getting people to come to the
events, and also getting people to listen to you. It is hard to get
people to listen especially when they don't believe it's important.
I definitely did my fare share in reaching out to people as best as I
can.
I love helping
people. So to be apart of MYOI, and homelessness awareness is just an
awesome opportunity. I was a foster kid myself, and being involved in
MYOI means I can help kids who were just like me. I have grown to be
friends with all of the kids in the group. They are free spirited
kids who just need a kick start in adulthood as they are getting
older. They remind me a lot of myself when I was 13.
I have learned a
lot. Participating in these events make your heart a little bigger.
You find out that a lot of people are having trouble with food
insecurity ; especially college kids. So it really hits it home for
me. I know what it's like to struggle and I want to be able to help
people who are. I am very close to kids that are or was in foster
care because I was too. I learned that the best thing you can do for
them is be there and help out any way that you can.
My degree in college
is Social Work. It has always been a passion for me when it comes to
helping people especially families in need. Like I said, I was a
foster care youth myself, so I think it's perfect for me to bring
out my experiences and make it positive.